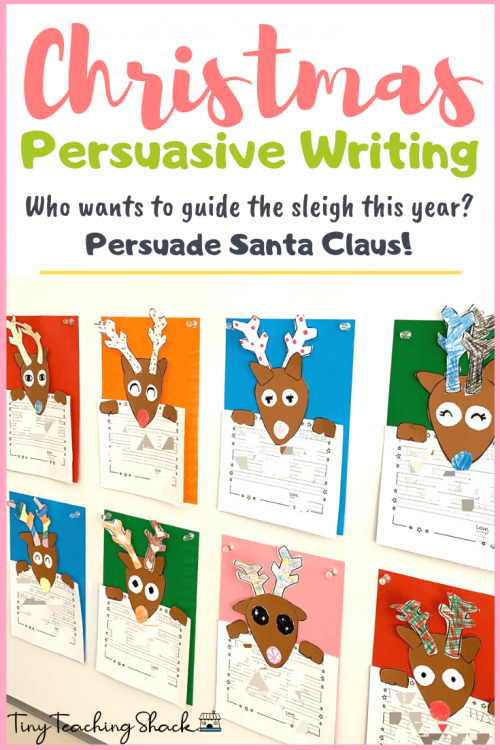 Do you need fun and engaging Christmas writing activities for the holiday season? Every year it seems to get earlier and earlier, and I for one am not complaining! As the winter draws in, the days get shorter, and being inside gets cosier and cosier, I always enjoy coming up with new, creative winter activities for my students to enjoy before winter break. What starts as a few craftivities here and there usually leads to my classroom resembling a winter wonderland! These fun activities will always get everyone into the Christmas spirit.
I love decorating our room with a winter theme and using this opportunity to talk about different customs and celebrations at this time of year.
In this post, I wanted to share this particular Christmas writing craftivity because my students enjoyed it very much and it helped to improve their creative writing skills. We took the classic Christmas tale of Rudolph the Red Nosed Reindeer, and put a little spin on it to practice persuasive writing hand in hand with writing a friendly letter.
The whole idea is for the children to become the reindeer, and for them to apply for jobs to be one of Santa's Helpers. This Christmas writing project is always a hit because younger students either love impersonating someone else (in this case: reindeer) or they just love to prove to someone that they are the best (make Santa Claus think that they deserve the job).
Fun Writing Reindeer Printables
Before doing the final Christmas writing activity, why not get your students warmed up using fun reindeer printables? These resources will be the perfect addition to your classroom and your students will have so much fun completing them.
So, what's included with this Christmas writing activity pack?
Label the Reindeer
How many words can you make from 'REINDEER'?
Reindeer Names in ABC Order
Unscramble the Christmas Words
Reindeer Adjectives
Santa's Letter
Reindeer Application
Reindeer Adjectives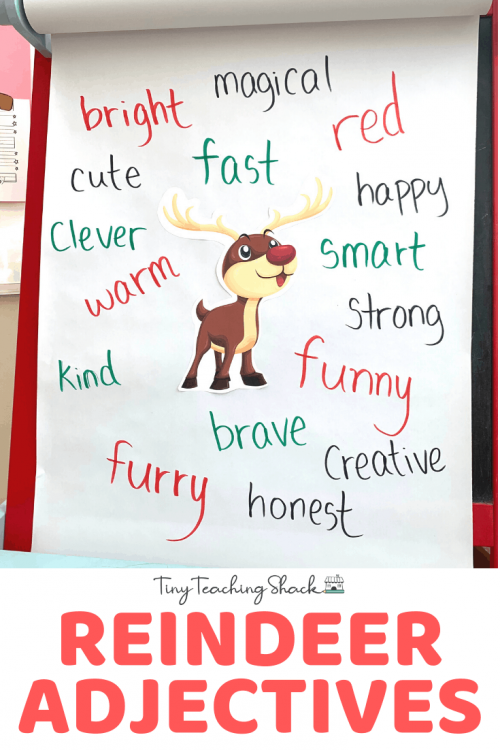 We took this opportunity to brush up on our adjectives and learn new vocabulary. Like the picture above, we came up with positive adjectives that the kids could use in their letters to Santa. After this whole-group activity, my students filled out a 'Reindeer Adjective' printable that they would later use on their Reindeer Application and their brainstorming map. Students can use this activity independently or in small groups in writing centers.
Reindeer Job Application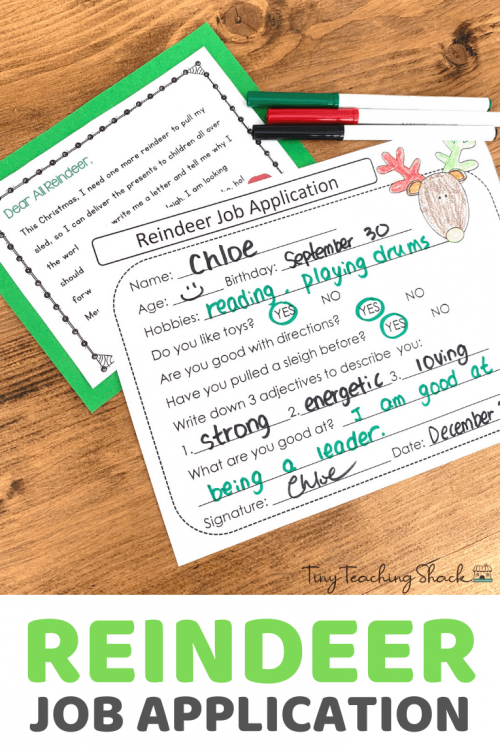 Here is an example of the application form that they filled out. We all read the letter from Santa together, and they had to complete the job application form. As you can see, the adjective activity we did before came handy. My students had pretty interesting statements about what they were good at and also had good fun creating their first ever signature! Haha.
Persuasive Letter Christmas Writing Craftivity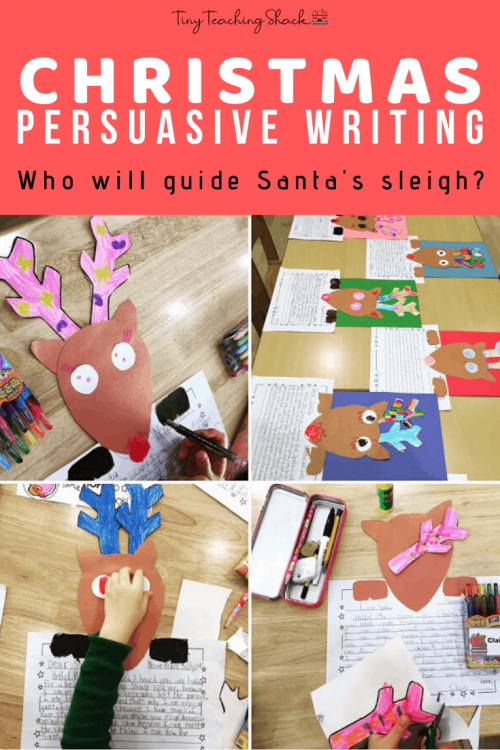 My students are now proper writers who know that we don't just jump into writing the final piece. They first created a brainstorming map and wrote down their ideas as to why they believed that Santa should choose them to pull the sled over other reindeer. Next, they wrote their draft and made necessary changes before we got to the final version. This writing practice was crucial to ensuring they produced quality work. I printed the antlers on white paper which gave them the freedom to get creative. We displayed this Christmas writing activity and craft outside on the bulletin board to share with everyone, and it sure did get a lot of attention!
Get the Reindeer Christmas Writing Craftivity (Persuasive Letter)
Feedback from Teachers and Parents
Teachers and parents LOVE using these Christmas activities! Their students gain practice in important writing skills and have a great time completing the craft. Take a look at what teachers had to say about this creative writing idea on Teachers Pay Teachers.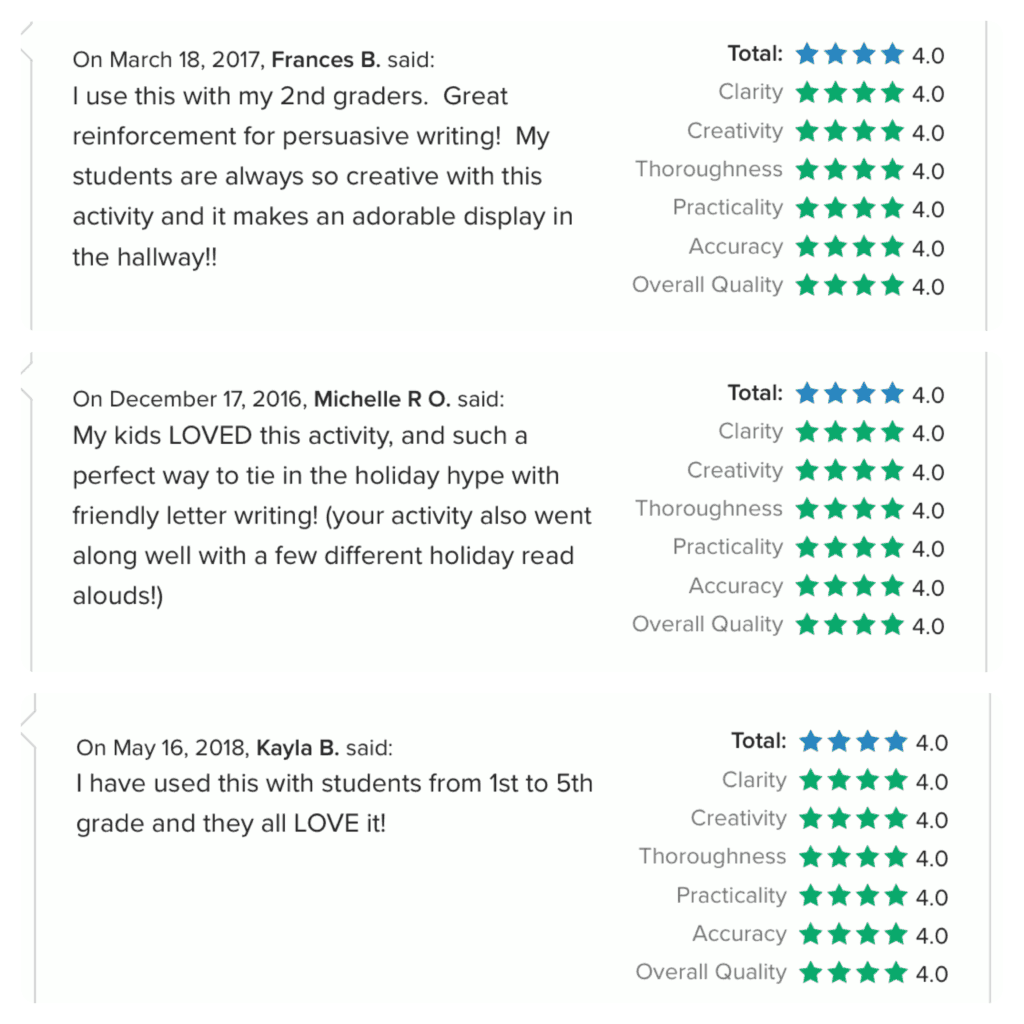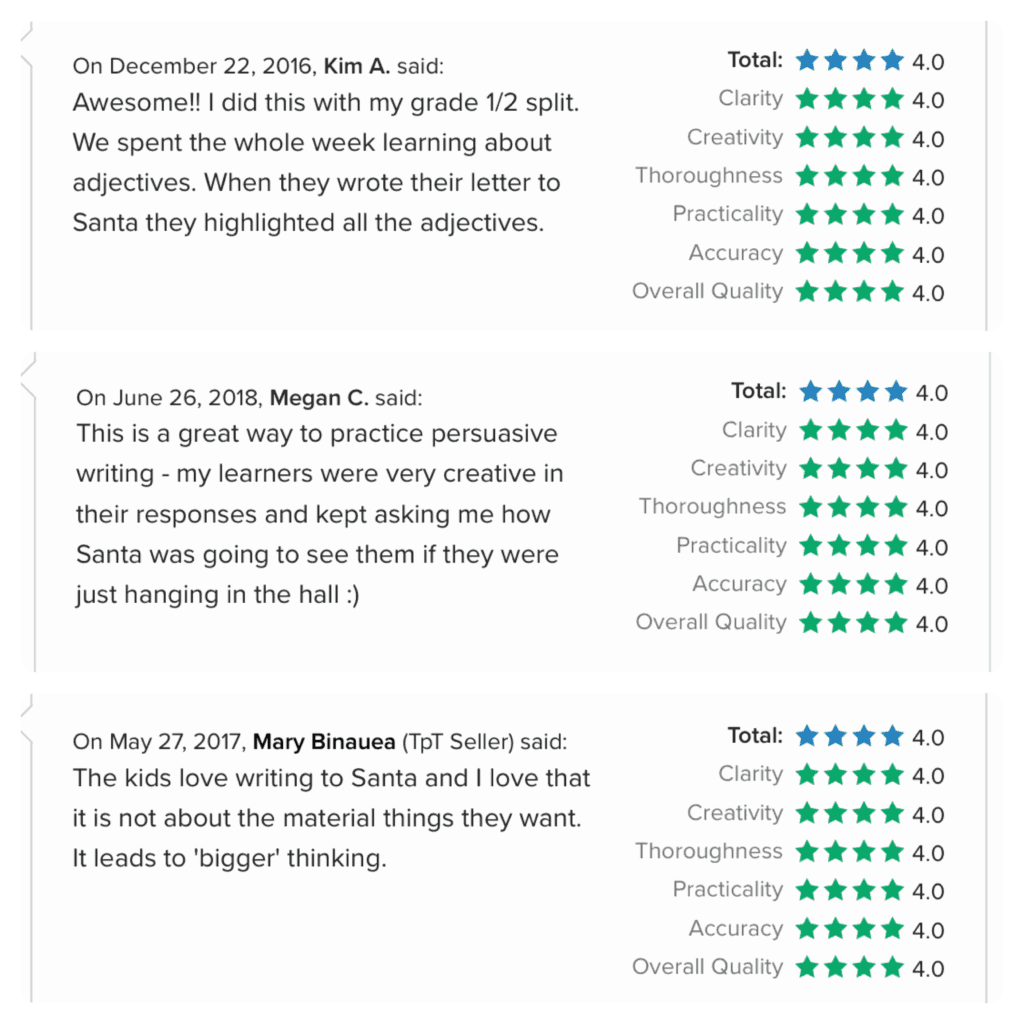 Make an Indoor Fireplace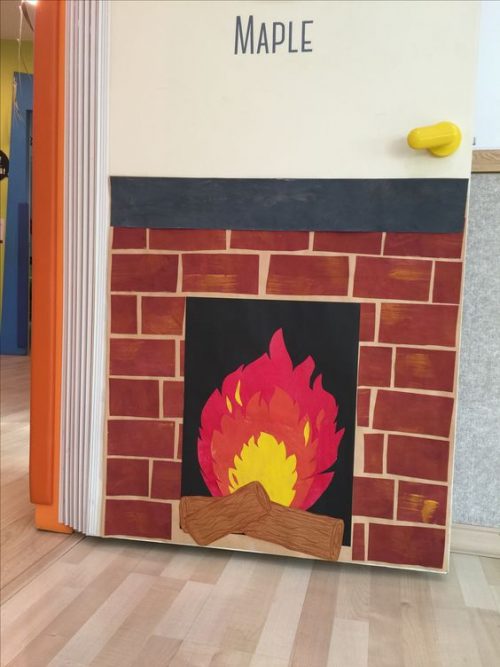 Here is our door decoration for this Christmas season! I didn't decorate the entire door but made a little fireplace to create a cozy and warm atmosphere. I mainly used construction paper and large black poster paper to build the base, and then I added texture by layering different colored pieces of paper for the fire. For a more realistic look, I gently brushed the bricks with a large flat brush in a lighter color and added darker wavy lines to the logs. I don't always decorate doors, but I tend to always do it at this time of the year because it is a great way to bring holiday spirit into the classroom before Christmas holidays start. Do you decorate your doors or bulletin boards? What is your favorite theme?
Looking for more Christmas time fun? Check out this blog post with fun ideas for a Christmas tree craft!