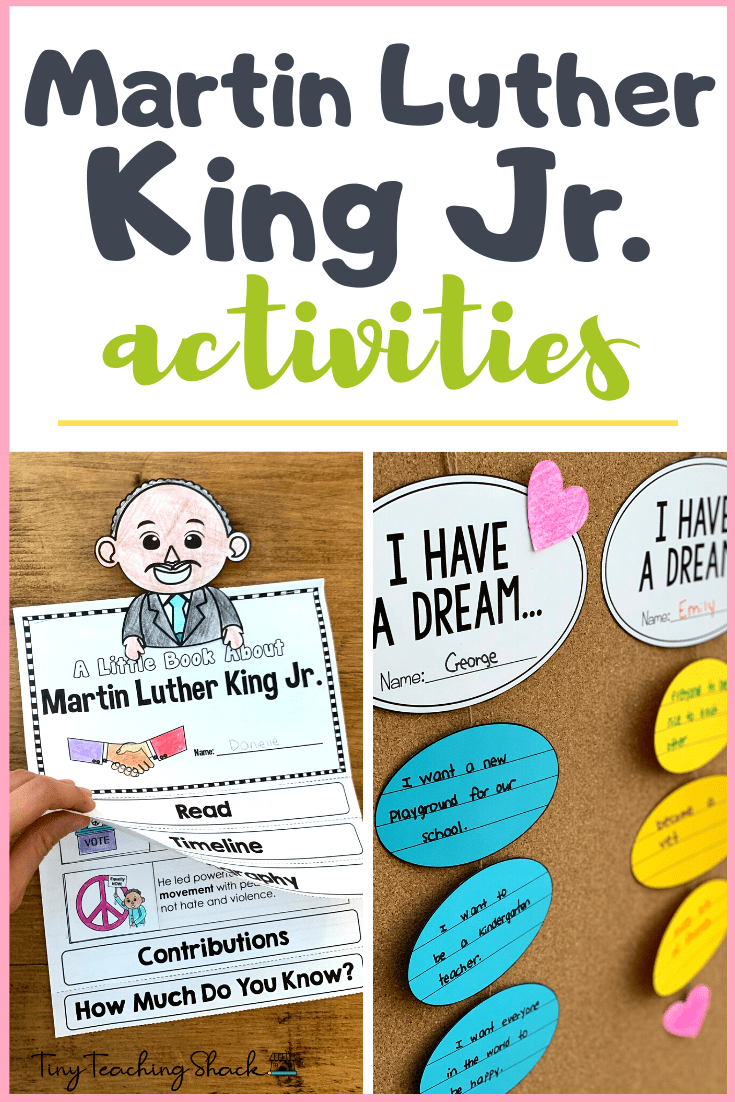 How do you celebrate Martin Luther King Jr. Day? Even though it is a day off for schools, the days or weeks leading up to Martin Luther King Jr. Day bring great opportunity to study our history and learn about important values.
It feels like it is more important than ever to learn about our history in all of its forms, and the value of educating young learners about the sometimes-not-so-easy-to-comprehend elements of our past cannot be understated. MLK Jr. Day gives educators a great opportunity to create tasks and lessons around the values that Dr. King himself lived by: namely those of love, peace and equality.
It can often be hard to find the balance between sugar-coating the history and having age appropriate content for smaller children, but with the right resources it can be done. Read on to learn about a variety of tasks and books which can inspire students to learn more about black history and MLK's accomplishments.
Martin Luther King Jr. Flipbook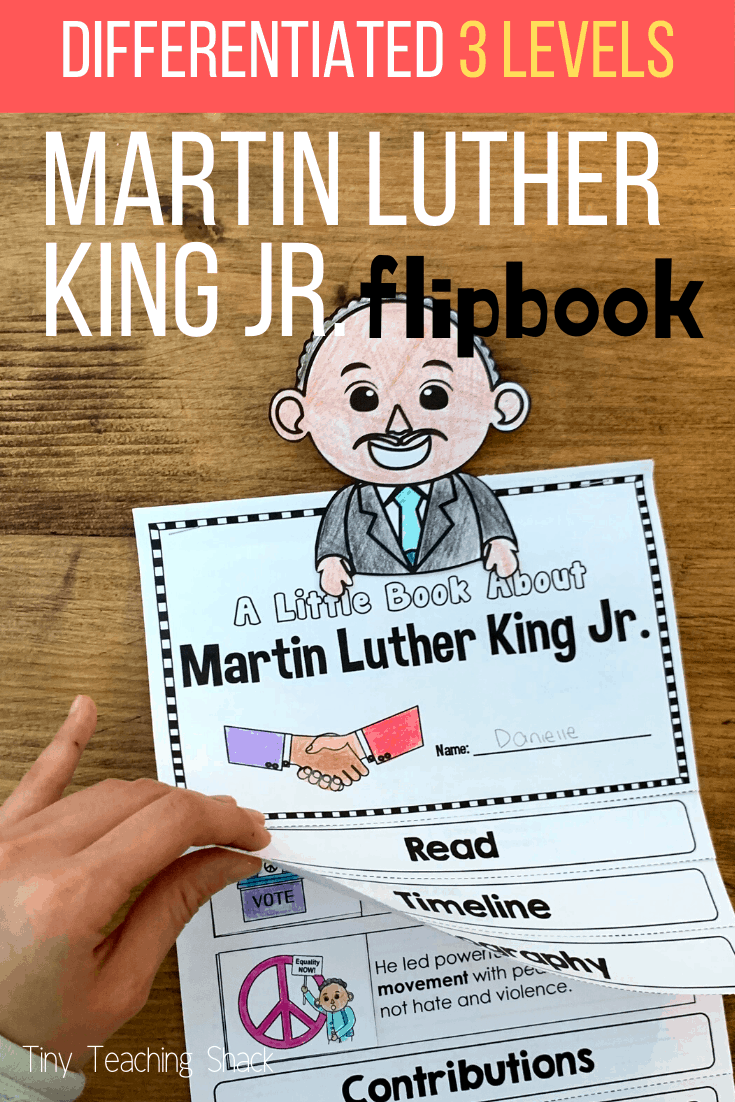 Are you looking for a fun and simple activity for your young students to learn about Martin Luther King Jr.? This little flipbook contains plenty of information for the little ones to learn. In this book about MLK, students will read about Dr. King, complete a timeline, locate the state he was born in on a US map, learn about his contributions, and finally answer questions about everything they've learned about MLK.  They will surely have fun learning about Dr. King and assembling this book as a keepsake. 
The packet is differentiated by three levels, so you can use them according to your students' ability. I have also included three colorful quote posters that you can display in your classroom.
I Have a Dream MLK Writing Craft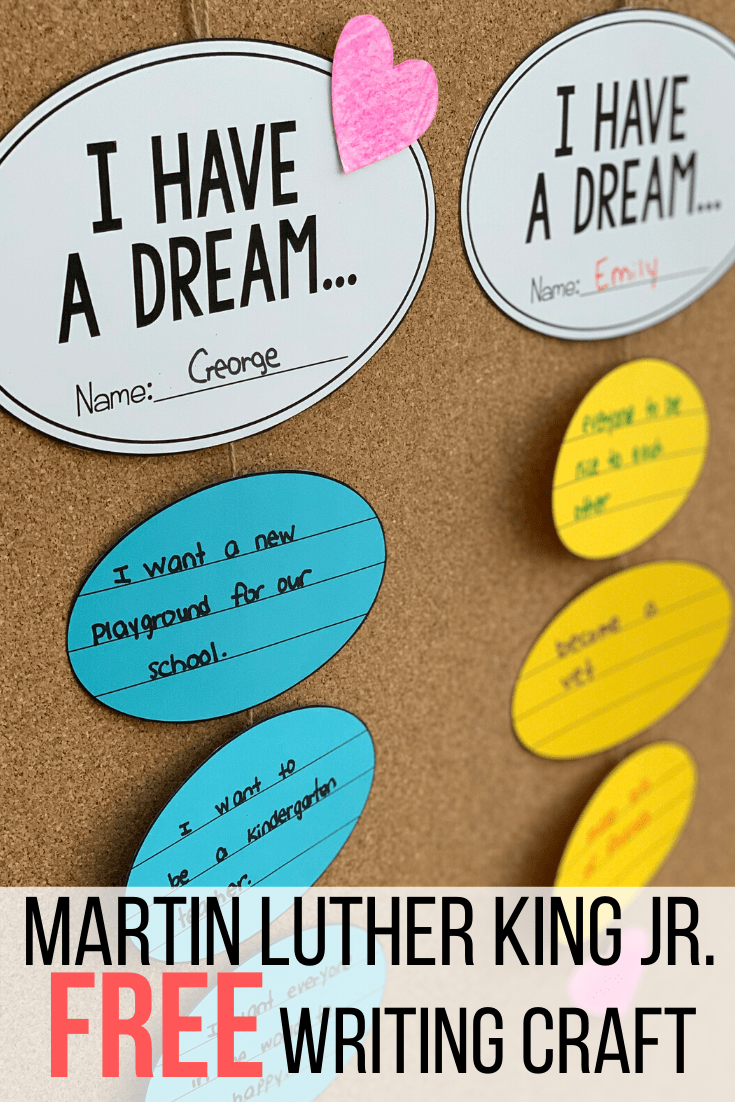 This is a free writing craft which you can use to decorate your classroom. It's a great opportunity for students to think and write creatively about their hopes and dreams: not only for them, but for friends and family, for school, or for the outside world. 
With this activity, students will make an anchor chart, and on it they will write their hopes and dreams. One of the best things about this activity is that, no matter how many times it is done with different groups, I am always surprised and humbled by some of the simple but beautiful aspirations that the little ones have. You can get the free template here, and I hope it brings you and your students the same joy it brings us. 
Favorite Martin Luther King Day Books for Kids
This picture-book biography written by Brad Meltzer and illustrated by Christopher Eliopoulos is great start to begin exploring history with young kids. It gives age appropriate information without sugar coating the history. It's slightly more cartoon-ish in its illustrations, but that just makes it more appealing to the younger ones.
This beautifully illustrated picture-book breaks down the parts of Martin Luther King JR.'s famous 'I Have a Dream' speech across the book. The full speech is also provided at the end of the book for older children who want to delve deeper into it. Students will read this and have a real flavour of one of the most memorable and powerful speeches in history.
This picture-book biography written by Doreen Rappaport and illustrated by Bryan Collier is another excellent introduction for young readers to learn about one of the most influential leaders in history, Dr. Martin Luther King, Jr. Students will love the beautiful illustrations and the way they help the story come to life.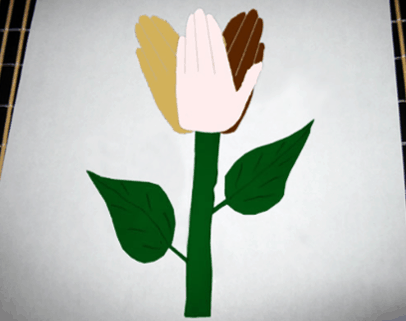 Peace handprint flower craft
Use different colored hand paper collages to make a peace flower.
Learn how to make it at Crafts Ideas for Kids.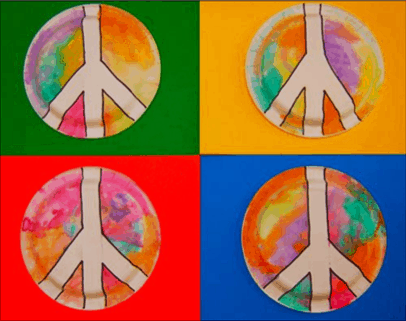 Groovy Peace Signs
Grab a paper plate and paint and make these colorful and groovy peace signs.
Learn how to make it at Inner Child Fun.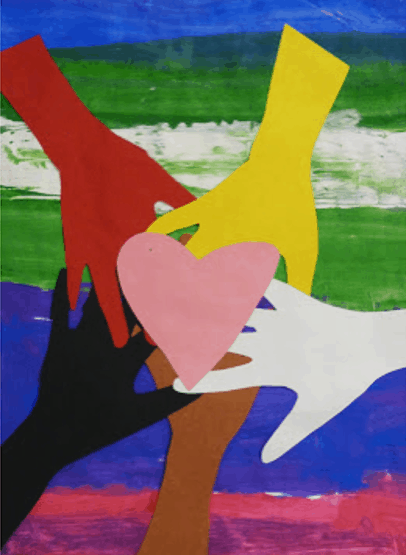 Peace handprint flower craft
Make a hand collage symbolizing all of human kind striving for love and peace.
Learn how to make it at Art Paper Scissors.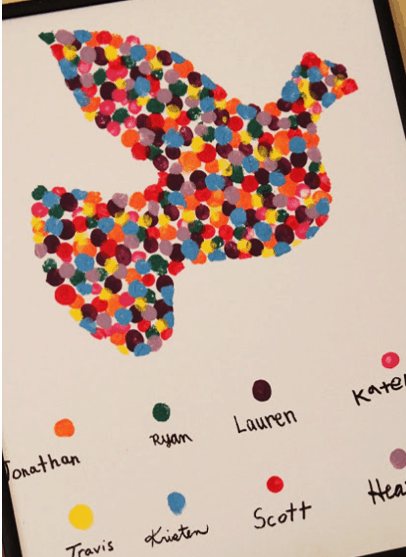 Fingerprint Dove
Check out Busy Kids Happy Mom to learn more about how to make this.
I have not done this one myself, but I think it would be fun to make a larger version of this artwork with all of the students in class. 
Other Famous People Flipbooks