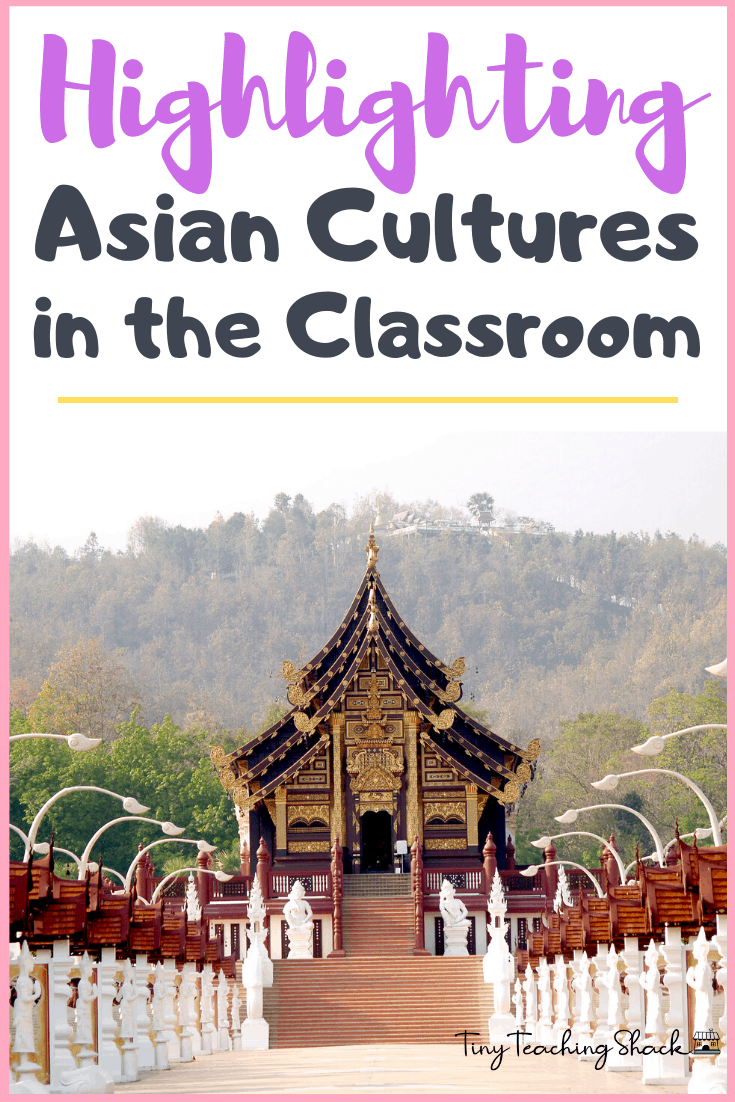 Last month, Teachers Pay Teachers invited me to speak about my passion for cultural diversity and ways to highlight Asian culture and heritage in the classroom. I meant to post this during Asian American & Pacific Islander Heritage Month- but you know what? This is not a topic to be covered just during that particular month. We live in a multicultural world and we should highlight the importantance of all different cultures and enhance our students' learning by providing opportunities to learn about these things beyond one particular month. In this post, I'd love to share my interview by Team TPT!
Tell us a little bit about yourself.
I was born in Seoul, South Korea, and I lived there until I was around 10 years old. I then moved with my family to the United States, settling first in Ohio, and moving on to school in New Jersey before settling in Atlanta, Georgia. I wanted to be a teacher for as long as I can remember and was encouraged by my family to follow that path — I think they could sense it was all I wanted to do! For me, the passion was driven by a desire to help, support, educate and inspire others.
Though I am not currently teaching — I had my first baby in late 2017, and am concentrating on being a mom for now! — I taught for 8 years. In the classroom, I taught all subjects to students from kindergarten to 2nd grade. I graduated from the University of Georgia in 2010, and have been privileged to teach in Australia, the U.S., and Korea since then. As such, I have been a part of truly diverse communities and cultures. This has allowed me to develop a thirst for cultural diversity, and a hunger to raise awareness of other cultures in my products and classrooms.
How has your background shaped your teaching practice and the materials you create?
Having lived in Asia and America, it has led me to have a broader, more culturally-adept approach to teaching and to the products I create. When I think back now, the first step on this path was when I participated in the Consortium for Overseas Teaching (COST) program, in which I went to teach in Perth, Western Australia, for three months. Stepping out of my comfort zone and into a place I'd never been, with students from a different walk of life than my own, taught me the importance of learning, listening and sharing to people from worlds I had never seen. I try to bring my diverse cultural background and experience to my classroom and my products, and I do this by trying to create unique and culturally-diverse products on a broad range of topics.
Why is representing Asian culture in the classroom- and in education, more broadly- important for the students you teach?
I truly feel that Asian culture is still underrepresented in curricula and wider awareness is still too low. It's very important that, with the concurrent explosion in modern-day Asian popular culture, students are aware of the sheer breadth of diversity and dynamism in the world's largest and most populated continent. For years, in countries like Korea, students have pored over textbooks depicting American everyday life, and I think it's equally important to educate in the opposite direction, too. Technology and industry have meant the world is getting smaller all the time, and an awareness of Asian culture will stand the students of today in good stead as they grow-up into the multi-cultural society of today.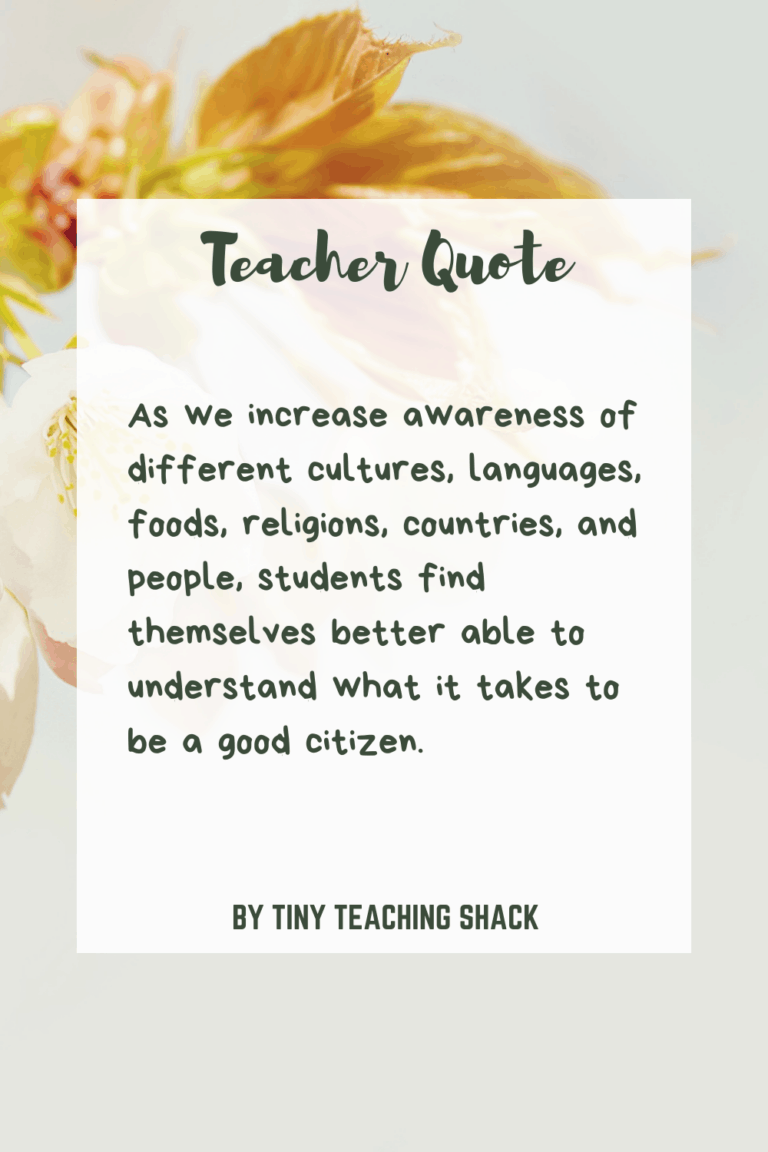 For an educator who is looking to highlight Asian culture and heritage in the classrom, how do you suggest they do so during and beyond moments like Lunar New Year and Asian American & Pacific Islander Heritage Month?
First and foremost, there has never been a better time to highlight, promote and engage with Asian culture and heritage. For instance, we've seen the popularization of Korean culture over the past ten years with things like K-Pop and movies. Even in the past two years, there has been an even bigger increase in appreciation and promotion of Asian culture. In 2018, Crazy Rich Asians became the first major Hollywood film in twenty-five years to feature a majority Asian cast, and was a huge success. More recently, the Korean pop group BTS has become the first non-English act to sell-out Wembley Stadium in London. 
In order to allow educators to highlight the importance of both modern-day Asia, and the rich cultural history, it is important to be open to the wonderful things coming out of the continent, and to read and learn as much as you can about the origins, timing, and importance of major Asian cultures. Asia is more than Lunar New Year and Asian American & Pacific Islander Heritage Month: it is everything from the Middle East, to India, to China, Japan, Vietnam and beyond. There is a wealth of opportunity for interesting topics and learning opportunities  — enough to cover many years of classroom and product content, and I strongly advocate embracing it all. 
What's one piece of advice that you'd give to a teacher who is trying to incoporate more diverse perspecties into their teaching practice?
I think it is super important to take a holistic view of your classroom and community, and identify where you think there is a need to increase cultural awareness and sensitivity. Then, think about what interests you, and run with it. You might be very interested in Japanese anime, or Korean pop music, or Chinese industrial growth, and those countries and cultures would be a good starting point for you to increase the knowledge and breadth of perspectives of others through your teaching or your products. The major pitfall would be to focus too narrowly on one aspect of a culture, or not to research your topic enough. Fortunately, there are not only a range of fantastic resources available online, but most cities and communities have cultural centers who are always willing and able to provide further insight. 
Are there additional resources, articles, books, or podcasts that you'd recommend looking up on this subject?
There is a wealth of great materials out there for people to look up on almost any subject. As such, it's difficult to pick just a few. However, I would give a shout out to some of my favorite picture books depicting Asian cultures. Bee-bim Bop written by an award-winning author, Linda Sue Park, is a brilliantly written rhyming book that celebrates making a traditional Korean recipe. I also love Cora Cooks Pancit written by Dorina Gilmore as it beautifully captures everyday Filipino culture through, once again, food. Who doesn't love learning about different cultures through food? 
If there was one thing you wanted other teachers to take away from your story and your experience, what would it be?
I would like other teachers to be encouraged to create lessons which embrace different cultures and more diverse perspectives. There is a significant shift in society today and we are lucky to live in a world where barriers — for the most part — are being broken down all the time. We should all be a part of this movement, and should all seek to educate our students to do the same!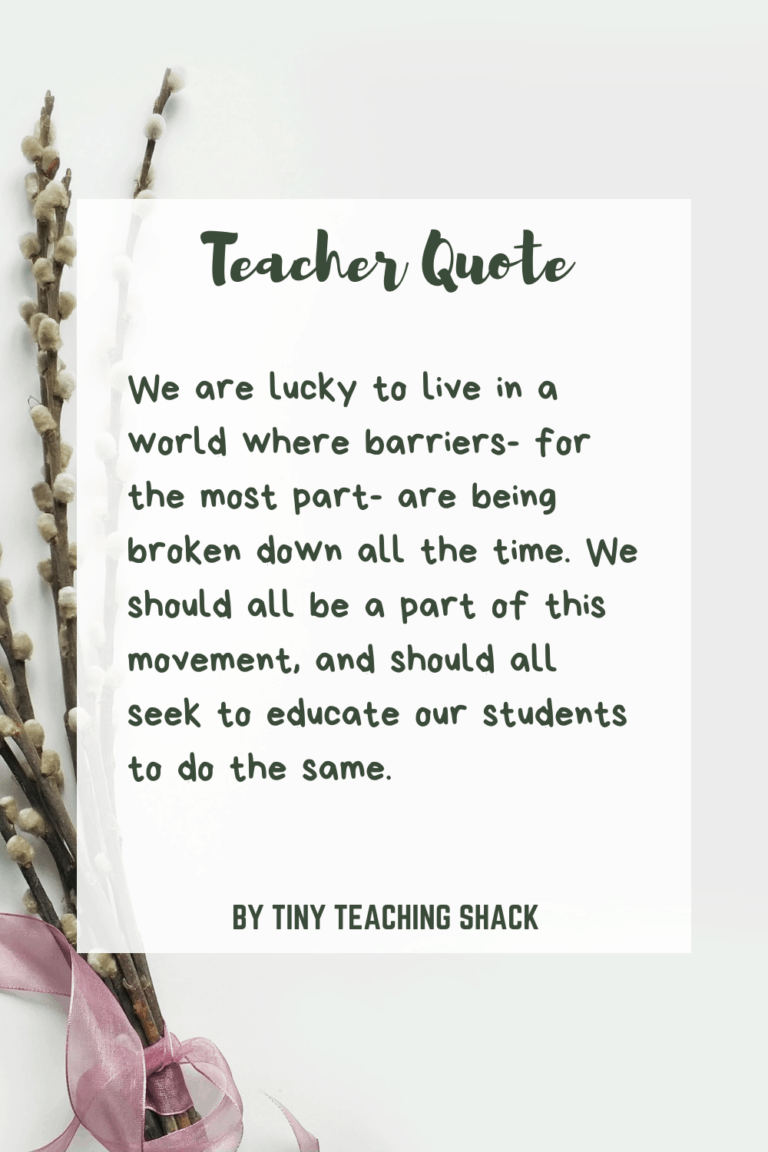 Last but not least- what's one thing that makes you smile?
My husband and I have a wonderfully-curious and energetic two-year old daughter. It may sound corny, but I'm rarely happier than when the three of us are together, running around a playground and having fun. The look on her face as she comes down a slide, or sits opposite me on a see-saw, makes everything feel great!
Click here to read the original post on Teachers Pay Teachers blog.