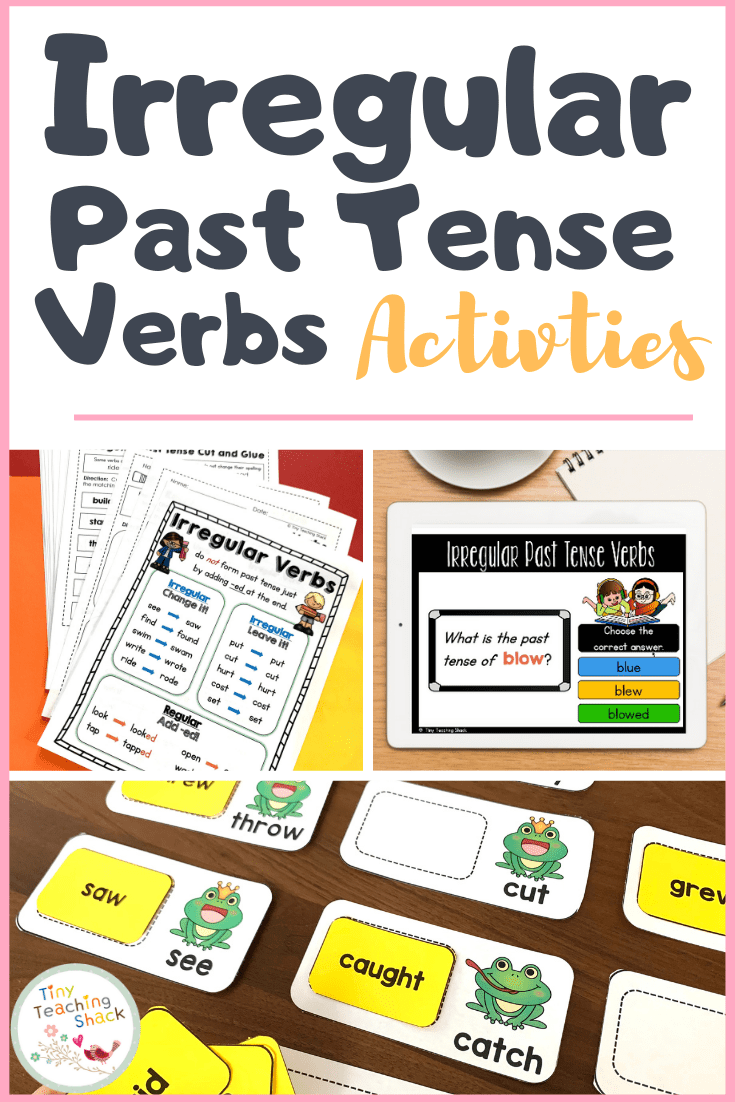 Did you singed the song when you feeled happy? No, of course you didn't! You sang the song when you felt happy!
In case you hadn't guessed from that somewhat bizarre opening, today I want to talk about the Irregular Past Tense verbs in the English language. This is one of the most enjoyable (for me, anyway!) areas of English grammar to teach, as you can have some real fun with the activities and interactive tools designed to help students grasp the concepts of English verbs.
I'd love to share with you some of the resources available in my store to aid you and your students in your shared quest to conquer a list of common irregular past tense verbs in English. These activities are not only good for students in the second and third grades but can also be used for ESOL students learning a second language.
As a side note, it's ESOL students who I have often found have struggled the most with the most common irregular verbs to begin with. The intricacies of our language, and how different verbs often perform differently to those in their own native American English language, can be a real challenge. I am confident, though, that with a big spoonful of effort and a big slice of hard work, anyone can master English irregular verbs!
Irregular Past Tense Verbs in English No-Prep Work
My Irregular Past Tense Verbs NO PREP Practice Sheets are a good starting point for all newcomers learning new rules of irregular past tense verbs in English. It deals with three kinds of irregular past tense: the most well-known adding of -ed (e.g. jump-jumped), verbs that change their spelling (e.g. make-made) and the verbs that do not change their spelling (e.g. put put). The packet has 15 practice sheets with the more common irregular verbs which can be differentiated by level, too.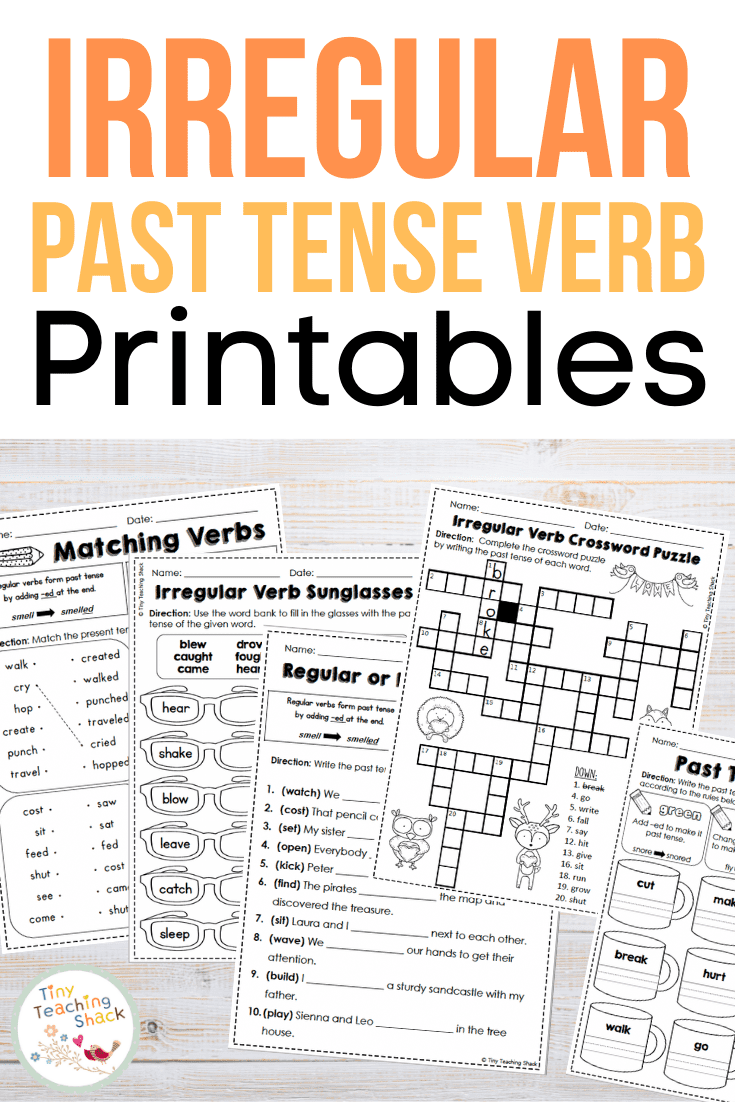 Second Grade Grammar Bundle
I've bundled many products together (including the aforementioned practice sheets) in my 2nd Grade Language Arts and Grammar bundle and contained within you'll twenty different resources. Designed to be an all-encompassing resource, covering all the key topics needed for the 2nd grade, this bundle will help you maintain your students' engagement throughout the year. Have a look at this link and see what's inside to help your students conquer irregular paste tense verbs in English!
Irregular Verb Hands-On Activity Freebie
If you want to get a glimpse of my 2nd Grade No-Prep Printables, try the freebie version first!

Irregular Paste Tense Verbs in English YouTube Video
Videos are a real labor of love for me. I love the sense of creativity and color they provide our classrooms with, but as a perfectionist (we all are, right?!), I tend to agonize over them being just right when I make them. Late last year, I put this video together. In a little more than 8 minutes, students can get a visual representation of the concept, complete with multiple examples of the tense in use. Enjoy!
Irregular Verb Past Tense Verbs in English Boom Cards
Self-checking Digital Task Cards can be a super-valuable tool for quick, focused and direct practice, and where better to find them than Boom Learning? Perfect for whole class, small group or individual instruction, this deck (aimed at 2nd grade, but a good challenge for 1st graders and review source for older students) is where grammar time becomes a lot more fun!
What is included in the 2nd Grade Boom Card Bundle?
Irregular Past Tense Verbs in English Lesson Freebie
If I've said it once, I've said it a hundred times: who doesn't love something free, right? Get yourself down to my Free Resource Library and download this Irregular Verb Past Tense Verbs in English Activity Freebie. It includes some really hands-on activities, designed to get your students to immerse themselves in the topic.
I've always believed it's important to have a host of tasks and activities for grammar topics to engage my students, using both more traditional and newer digital methods. In my experience, effective lesson planning for sessions on the irregular past tense verbs in English usually involve having a fine balance of interactive drills, some digital fun on screen, and level-differentiated worksheets. How do you structure your classes? I'd love to know!
Now that you've gotted to the end, you have readed my whole blog. Ha! There I go again, highlighting the importance of making sure our young learners are on top of this subject. I do, of course, mean: Now that you've got to the end, you have read my whole blog on this topic. I hope you are able to enjoy some of these resources for conquering irregular past tense verbs in English, and don't hesitate to let me know if you have any questions or ideas.
Thank you for reading. Have a great day!