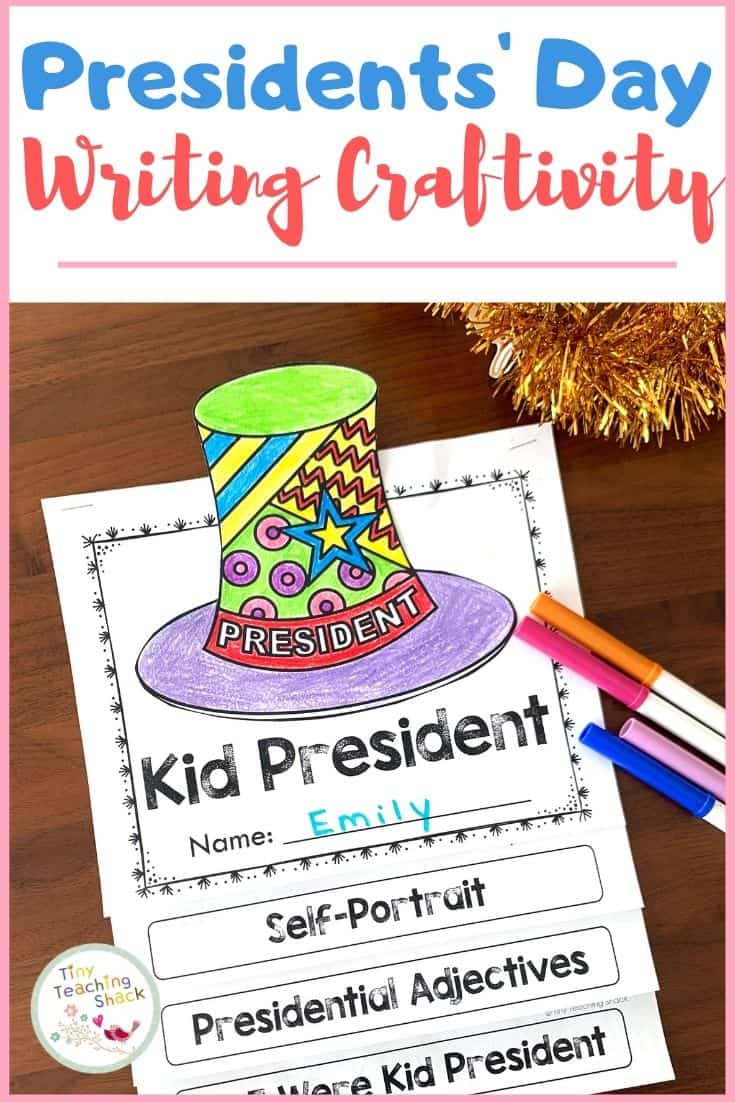 Are you looking for creative and imaginative Presidents Day activities to do with your younger students? If there is one thing I always love to do with my students (in reality, there are several!), it's to find activities which make their imaginations run wild. I believe that some of the most enriching and rewarding learning experiences we have had together have been when they have been most creative. As we approach the day, I am super excited to share these Presidents Day activities that are a great way to encourage creativity amongst your students.
This year, President's Day will be celebrated nationwide on February 21st. Although this federal holiday specifically honors George Washington (falling close to his February 22nd each year), it's a popular time to honor all those American Presidents who have undertaken the most prestigious official role in the country.
Presidents' Day Writing Craftivity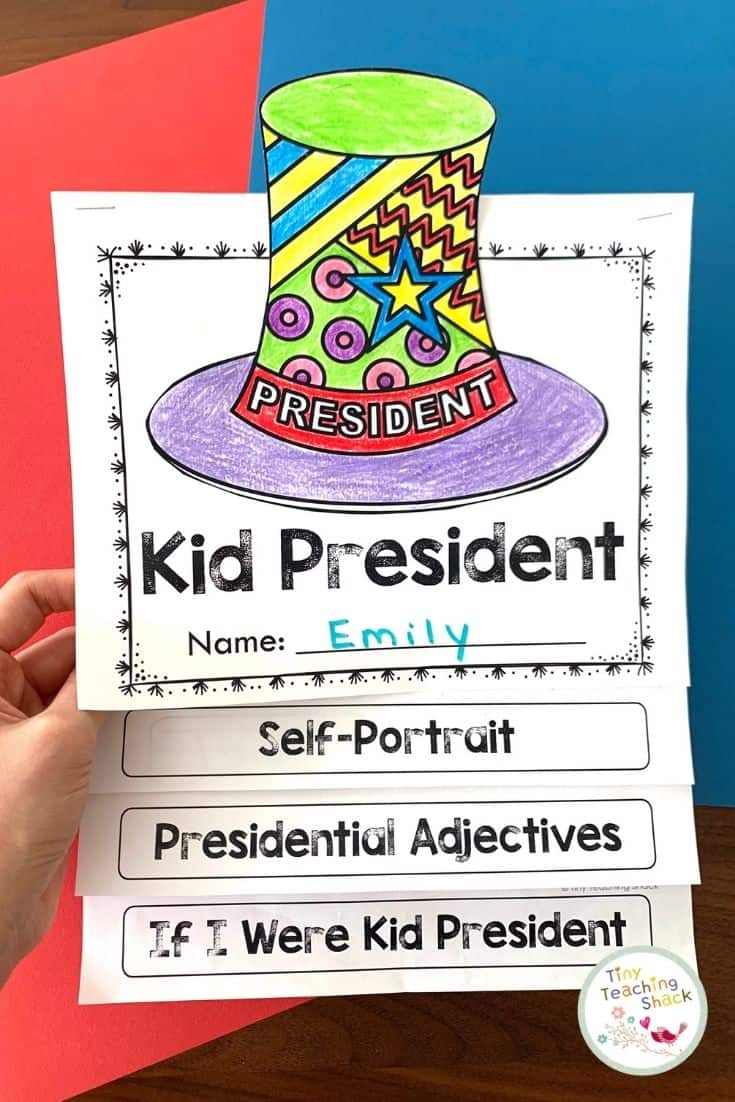 Now, back to embracing creativity in the classroom when celebrating! I'm thrilled to share with you my activity 'If I Were Kid President' [link]. This is a fun way for students to envisage what they would do if they were one of the U.S. Presidents. It always leads to fun ideas! You will also note that the students are able to study and learn a host of new adjectives they can use to describe themselves and other people. Do they know anyone brave, honest or neat? They'll put their thinking caps on and decide! This activity will lead to an engaging and meaningful class discussion about the presidents of the United States.
Adjective Activities Focusing on Positive Traits
What's more, I've included Presidents Day activities and tasks which allow them to draw pictures and embrace their artistic side. This can help them further illustrate their presidential qualities. It can also reinforce their understanding of the meaning of the new words they're learning. I am also sure they will all have so much fun completing the presidents day crafts as they decorate a hat with colorful designs and patterns. This cute craft will make lovely display pieces on any wall!
Presidents Day Activities – US President
Some of you may already know that I have a series of famous people flip books. As far as former presidents of 1600 Pennsylvania Avenue are concerned, you'll find a printable book about both Lincoln and Jefferson. These are the perfect complement to expanded discussions on some of the fortunate few who have been elected to lead the nation. I am sure your students will learn fun facts they may not have known and will engage more with the historical figures.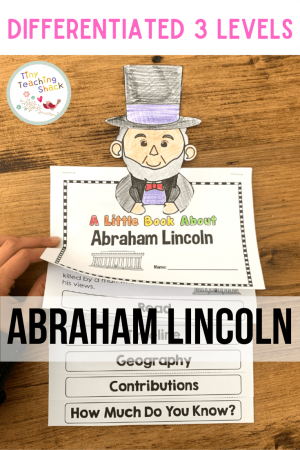 One of the most important presidential qualities is to be generous, and I will embrace that quality by also letting you know about this freebie! Here [link] you will find a helpful KWL chart. I usually find that these are critical when looking to improve learning efficiency and allowing students to better retain their newfound knowledge of interesting facts. These printable worksheets work well for any American history topic.
Free Printables:  KWL Chart
I hope you and your students have fun celebrating and learning about President's Day, and that it sparks their enthusiasm to learn more about historical figures and their impact. Most importantly, I hope your students too can be creative in their Presidents Day activities, and they enjoy imagining just for a moment what they too would do as president. Who knows? You might have future presidents right there in the room with you!
That's all for now. I hope you enjoy these Presidents Day activities. Have a great day!