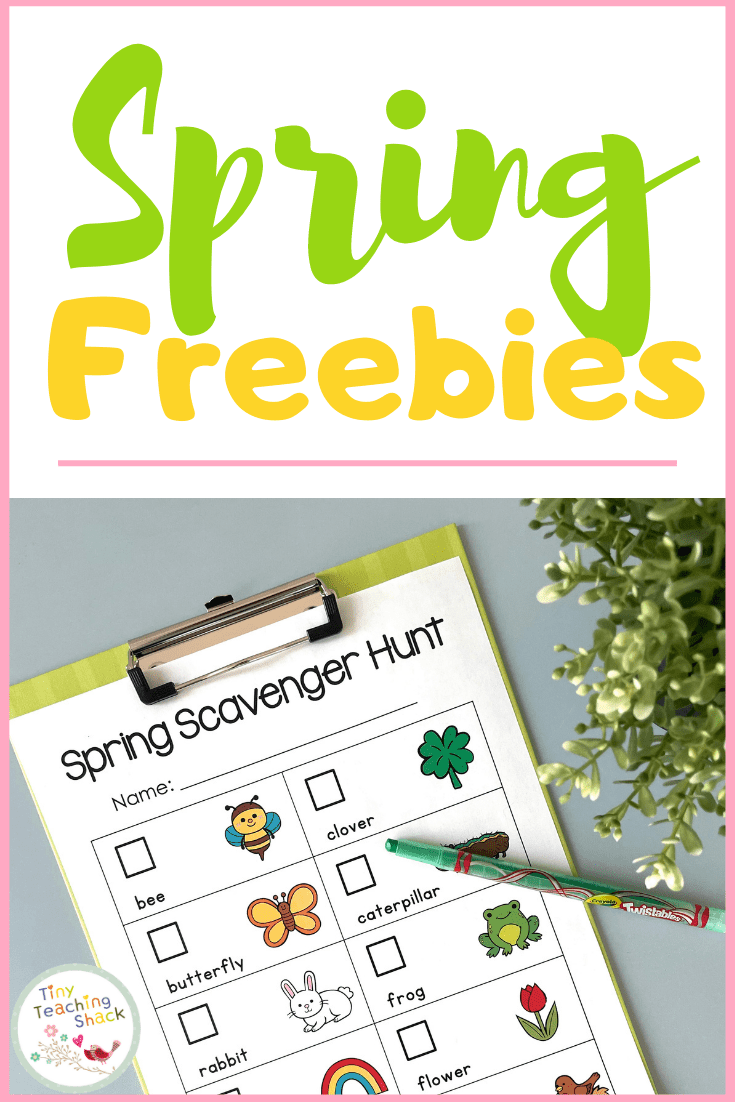 For me, and I am sure lots of us, the dark days of winter are receding, and the beauty of spring is in the air! There are few things better than shedding those thick winter coats and being able to get back outside to enjoy (slightly!) warmer weather and longer days.
Free Spring Scavanger Hunt
What kind of fun, no or low prep activities do you like to do at this time of year? For me, a big winner is always that old favorite, the Scavenger Hunt! Whether it's with kindergarten, first grade or second grade, or even homeschool, lots of outdoor fun can be had. Take a look at my free Spring Scavenger Hunt and use it as a starter. You don't need a lot of space: with any luck, you might be able to find most of the items very close to home.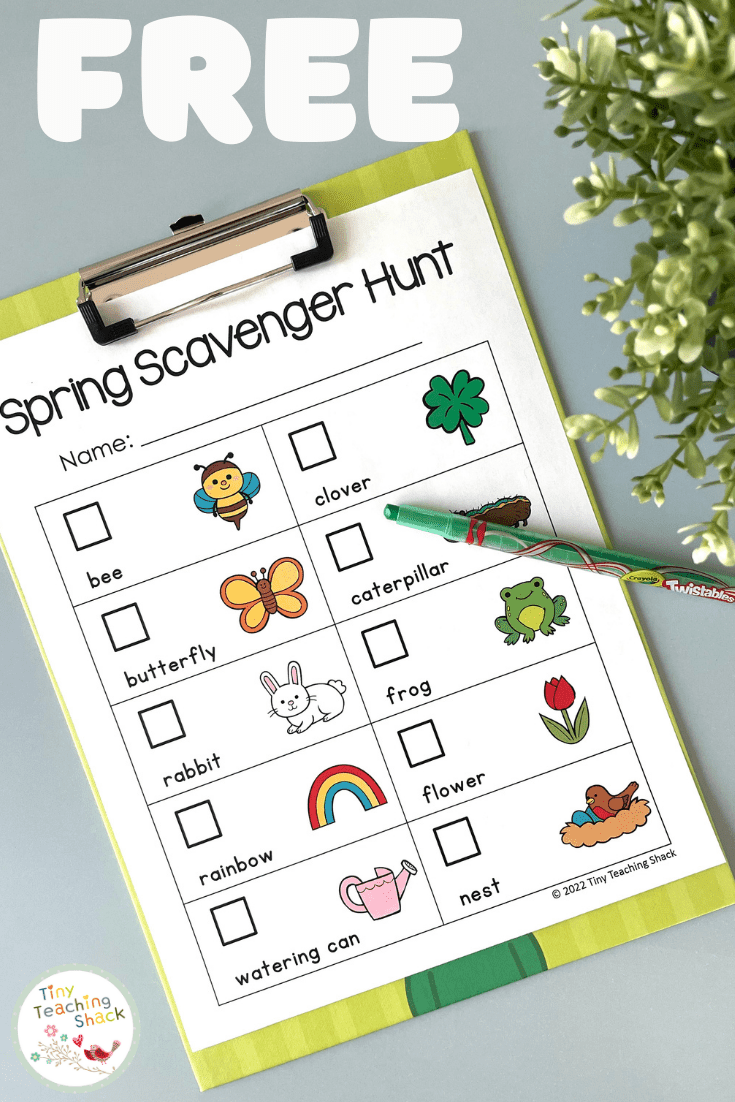 The beauty of a scavenger hunt is that it is a very 'active' task. The slight element of competition involved can usually engage students more readily, and the chance to move around during the hunt can get their energy flowing. I love to run along with my daughter, helping out where she needs it, and trying to tick the items off her list. Most of all, it opens her young eyes to things around her that she may not look for or see. Of course, she often like to poke around for creepy crawlies in the grass too!
Spring 5 Senses Descriptive Writing
What is it about spring that gets you most excited? I love the smell of freshly cut grass (the lawn needs it after several wet, unattended months!), and I adore the colors coming back to the trees, fields and plants. I love a good spring clean at home, and I love to get creative and energized during the season.
With that in mind, it's a wonderful opportunity to work on descriptive and creative writing skills with our students. My Spring Writing Craftivity has long been a popular item in my store [Link].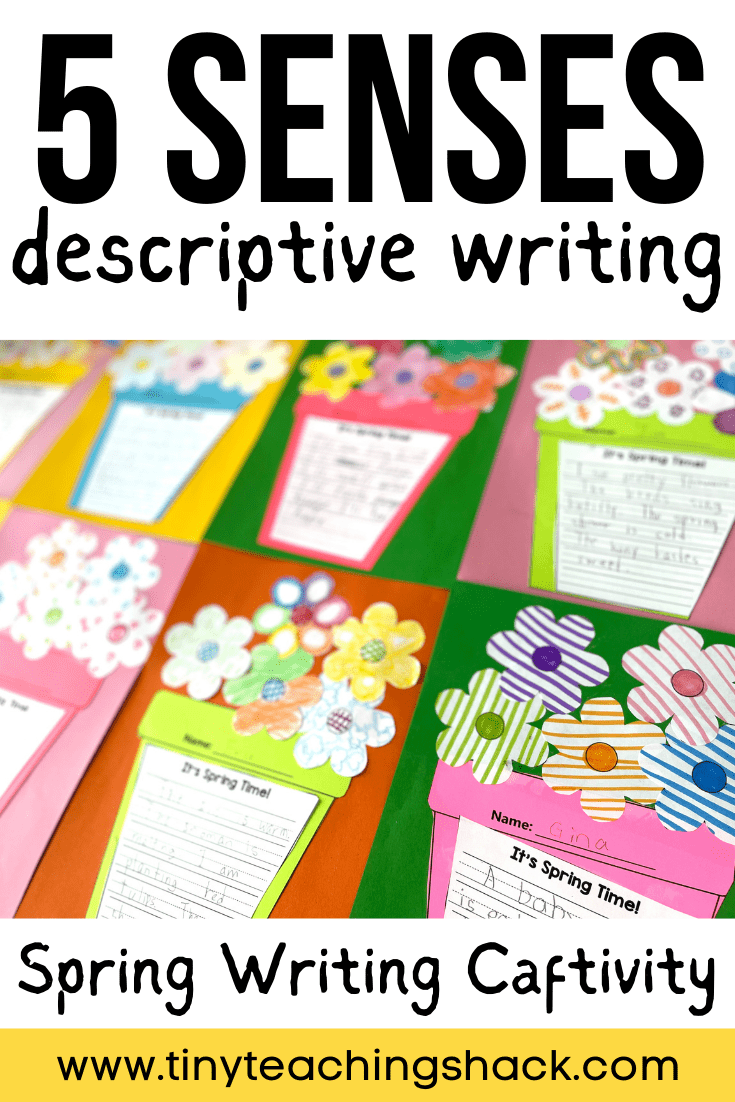 Students will learn to use a variety of adjectives to describe what they see, as the product encourages them to use of all of their senses to bring spring to life. As if that wasn't enough, the bulletin board decoration will bring color to your classroom, wherever that may be! It includes 32 spring word cards, which can be used as flash cards or as a wall display, and even a spring acrostic poem page.
Free Spring No Prep Printables
Spring is also a time for giving (ok, maybe I say that about every season!), so I also want to share with you another free item! My Spring No-Prep Printables freebie has been designed to focus on adjectives, syllables and rhymes. With a spring theme, it's another useful resource to get students enjoying the new season. You and your students will enjoy learning new words to describe everything spring has to offer, from the weather, to the plants, to the bugs and insects all around.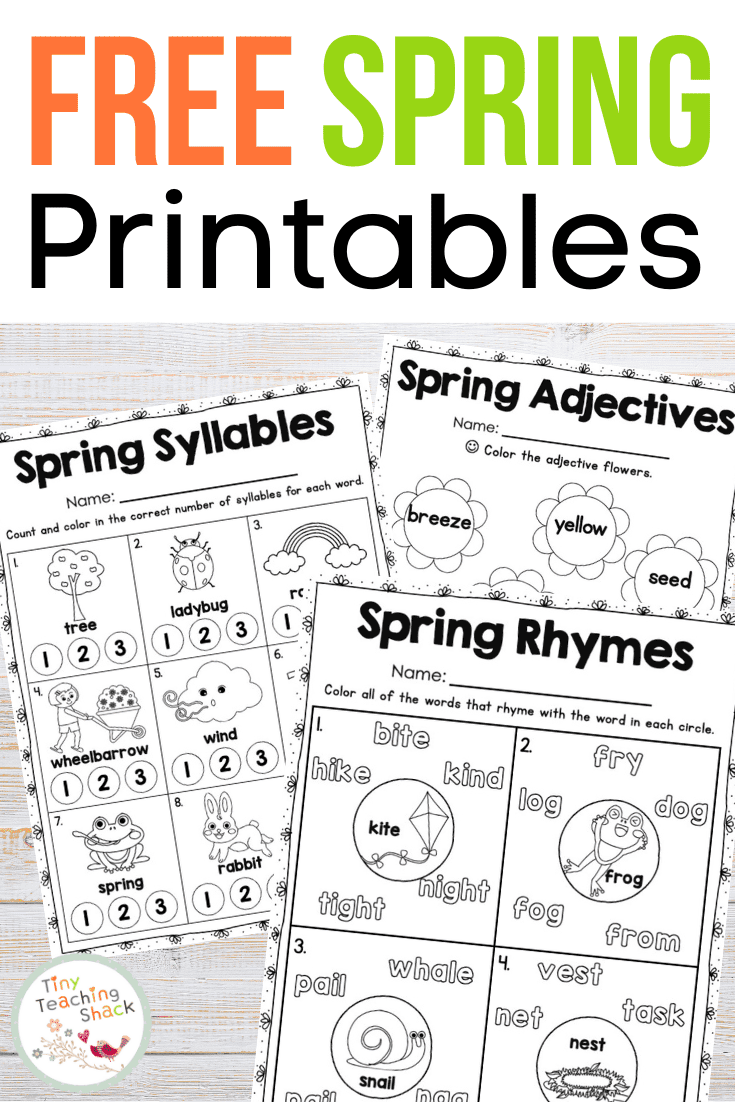 Actor Robin Williams once said "Spring is nature's way of saying 'Let's Party!'", and I totally get the sentiment. This truly is a wonderful, fresh and energizing time of year. I hope you enjoy seeing the world around you back in bloom!
That's all for now. Have a great day!