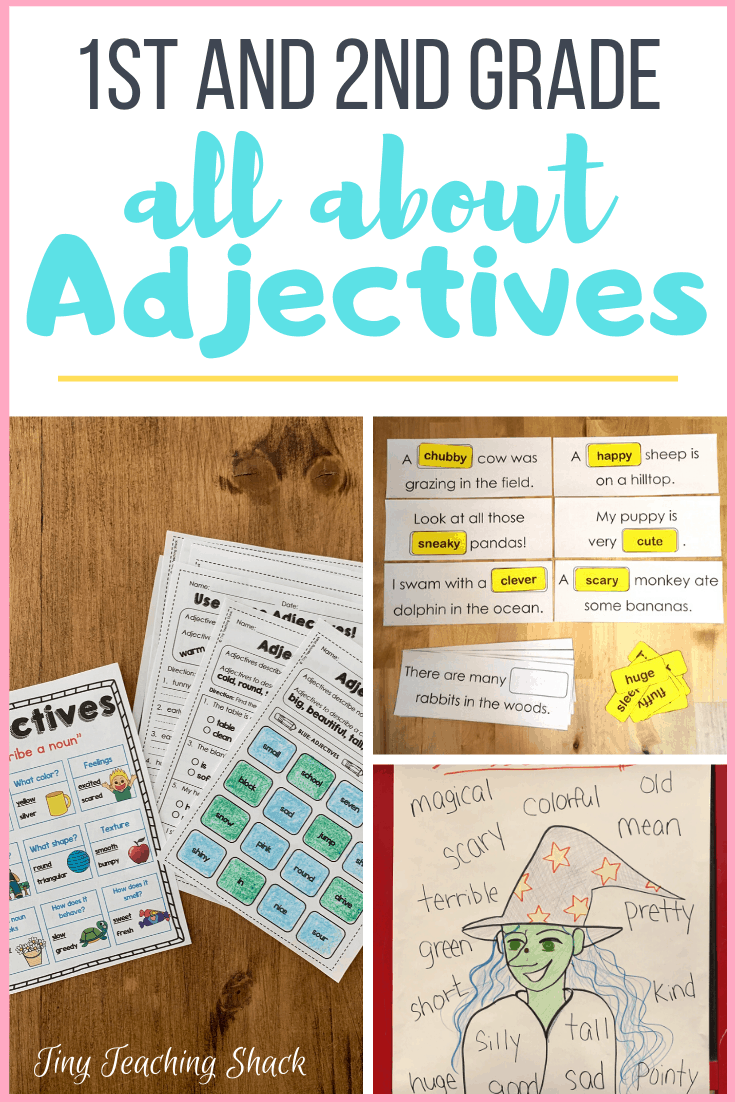 Teaching adjectives is one of my favorite things to do: there are few things more fun than seeing my young learners expand their vocabularies to become more creative and descriptive. I also find it makes them much more confident in using their language. When it comes to things like stories, their improved use of adjectives allows them to describe the nouns they use in more meaningful ways, and when used well, the adjectives they use add to the flow of their stories.
---
Describe a Character with Adjectives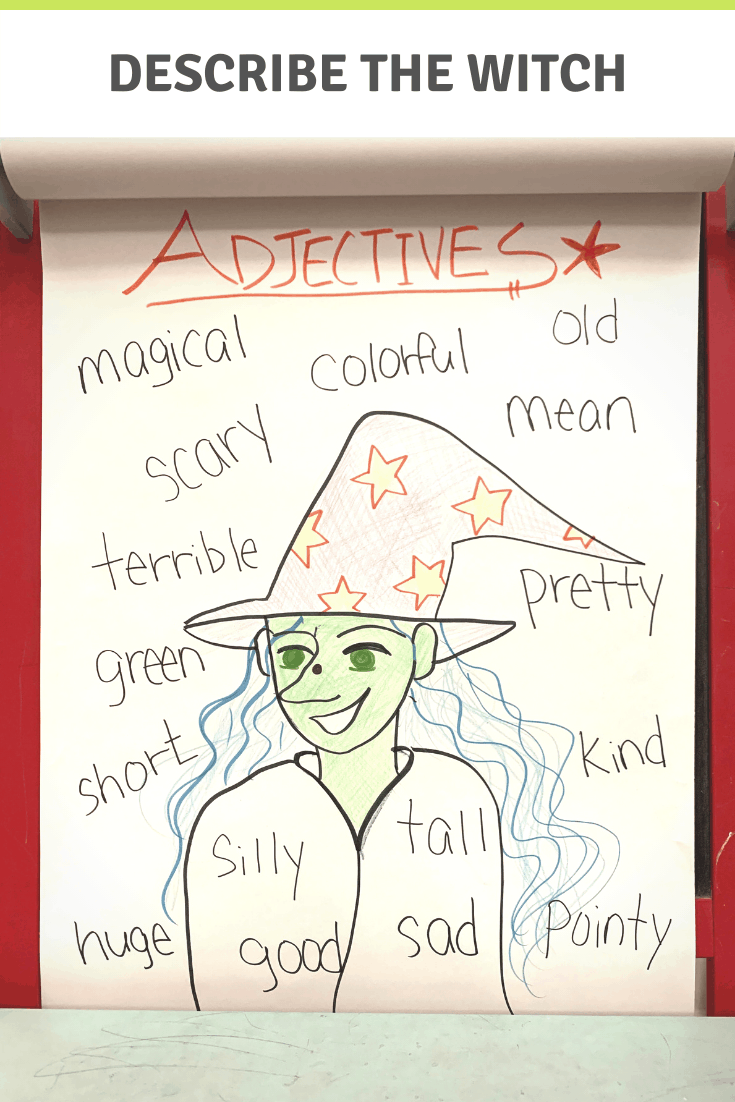 A fun way to introduce adjectives is by describing a character together. You can choose a book character that is popular amongst your students, or even a superhero. I used myself once and that got a bit too silly so I didn't do that again! In the picture above, we used all kinds of adjectives to describe a witch. At this point, we were not focusing on exactly what the witch was like or what she looked like. For example, one kid could throw in words like nice and generous and the other could say the complete opposite, mean and ruthless.
Take advantage of holidays, seasons, and special days that your kids can get excited about when you introduce or revisit adjectives. For instance, at Christmas time, you can describe a reindeer or Santa, and on St. Patrick's Day, you can describe a leprechaun or its secret rainbow hideout. Get your creative juices flowing!
---
Adjective Artist
Incorporating art with grammar is a great way to captivate your students' interest. In this exercise, give everyone a piece of paper and crayons, and read the description of the monster as the students draw the picture. You'll certainly get quite a few laughs when you display them all together. It'll be interesting to see how different all of the monsters are even though they all use the same adjectives!
Write a description for your own monster (or any other character), or you can print this FREE copy and use it.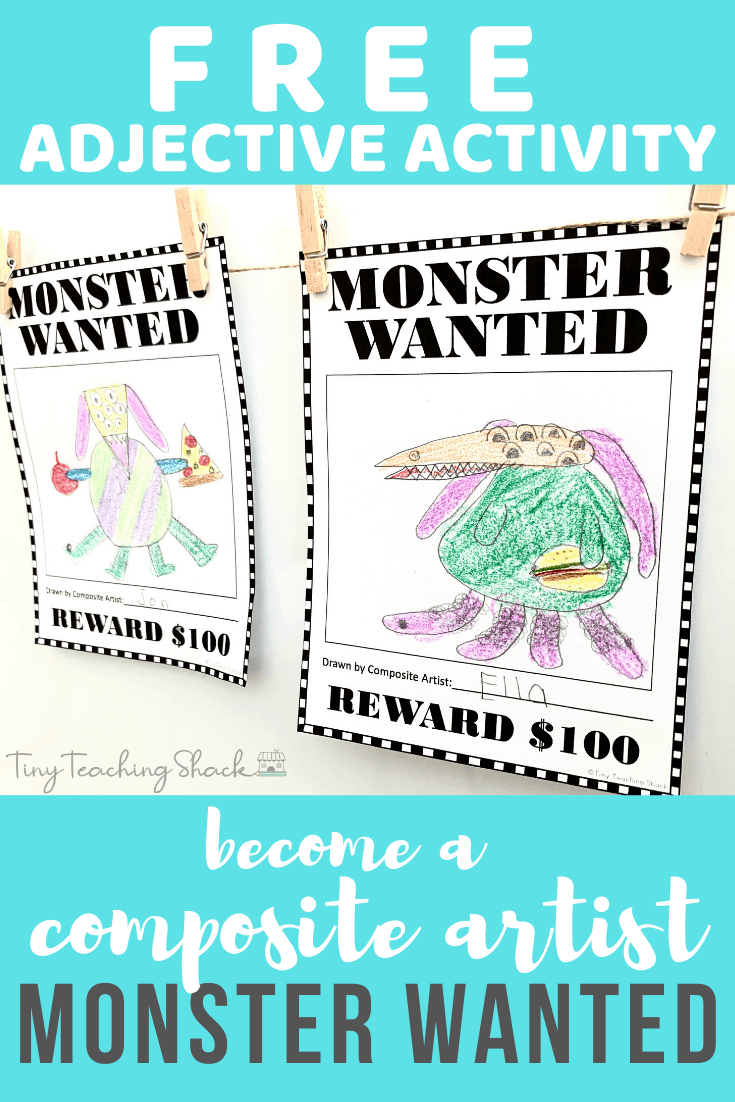 PRINT THE ADJECTIVE MONSTER FREEBIE
---
First Grade Adjective No-Prep Printables
These adjective no-prep printables were made with first grade in mind but you can also use them for other grades depending on your students' level. They are very simple and straightforward, and each page has a visual at the top to remind the students what they are focusing on. The packet also comes with a poster that shows nine different kinds of adjectives. There are 15 worksheets and the level of difficulty rises progressively as you go on to the next page.
GET FIRST GRADE ADJECTIVE NO-PREP PRINTABLES
---
Second Grade Adjective No-Prep Printables
Similarly, here's a comprehensive packet of second grade adjective no-prep printables. This set includes 16 worksheets and a poster. There is a variety of content to keep students engaged, and most of the pages have an example at the top to reinforce the concept. You can use the poster for your students to glue onto their grammar notebook or display it at a literacy center as a reminder when they do an activity related to this subject.
GET SECOND GRADE ADJECTIVE NO-PREP PRINTABLES
---
Adjectives in Books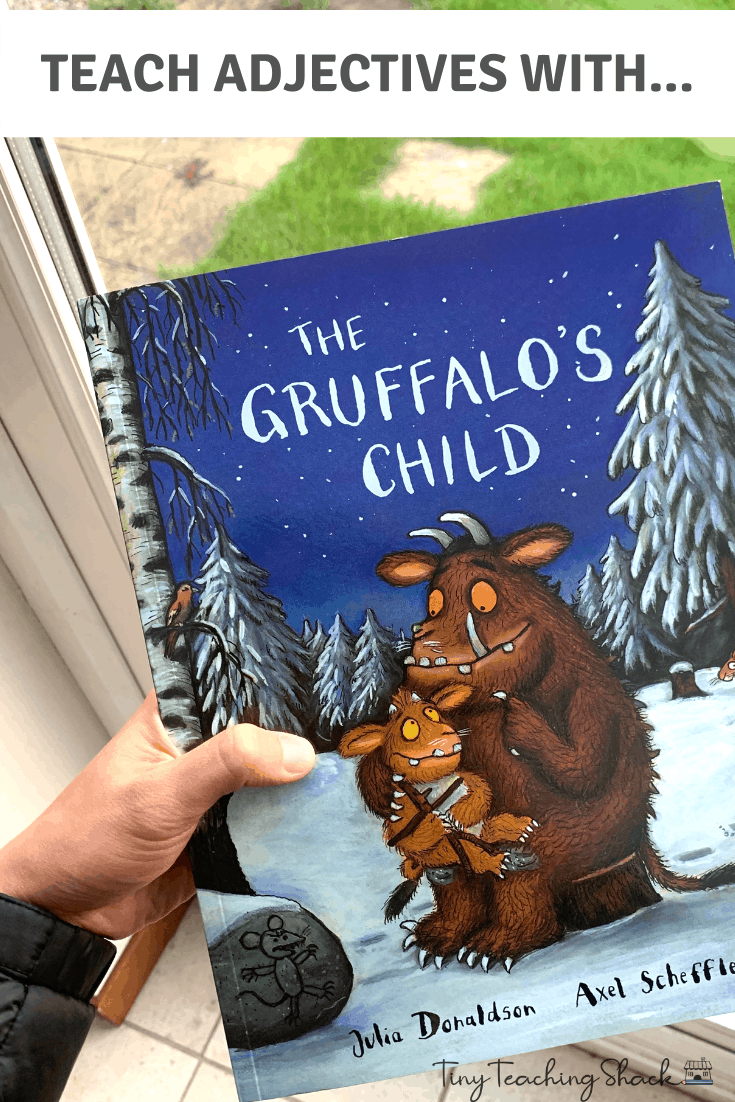 It's always fun to add children's favorite stories to mix with the lesson. There are many books that you can use so please share in the comment box below which books you like to use when talking about adjectives in your class. I like to read the Gruffalo series because it is full of adjectives that build up the narrative and the kids love it! At the end of the story, try drawing the 'Big Bad Mouse' as described by the Gruffalo.
---
Adjectives Hands-On Activities
If you are all about hands-on learning and getting your students involved in the entire learning process, try these adjective activities. You can use them for a whole group, small group, or place them in centers for individual or pair work. There are four activities included:
Sorting Activity- Adjectives or Not Adjectives
"Find the Adjectives" Task Cards
Silly Animal Adjectives Activity
Adjective Race Board Game
GET ADJECTIVE LITERACY CENTER ACTIVITIES
---
Adjectives Boom Cards
Take it up a notch by incorporating technology with this lesson. Sign up with Boom Learning (it's free), and you can play many free digital task cards created by teachers and authors, or you can even make one on your own! Pay a small yearly fee, and you can set up virtual classrooms in which you can individualize the lessons and monitor the progress of each student. It's just awesome, so check out the website, and watch a little YouTube video I made to help you understand. It's time to join the fun!
You can click the links below to check out my adjective digital task cards on Boom Learning.
FIRST GRADE ADJECTIVE BOOM CARDS
SECOND GRADE ADJECTIVE BOOM CARDS