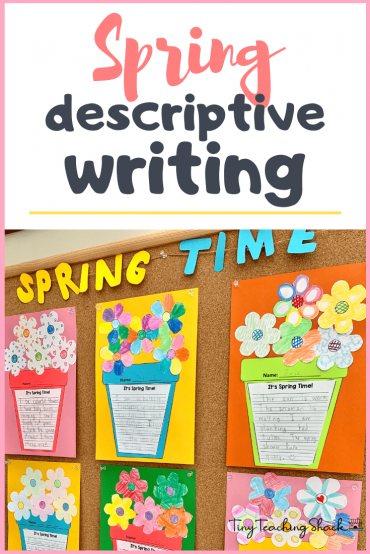 Nothing makes me happier than the arrival of spring. Warm, longer days, beautiful seasonal flowers, finally being able to enjoy being outside, and most of all being able to shed the layers and layers of winter clothes I have to wear from November onwards!
This is a spring writing activity that I do with my kids every year. It's a nice way to practice our descriptive writing skills, and the craftivity totally brightens up the bulletin board! You wil find word cards that you can display on the word wall or just use as flashcards. I also included a pictionary-style page to help the kids come up with spring words in their own writing and to boost their spelling. They can glue these onto their writing notebooks or put them in their writing folders. For those who like to save ink, you will be happy to know that the black and white page is now included for the spring word pictionary page!
This resource was created for my first grade classroom, but I have included several writing template options that can be used with kindergarten or second grade.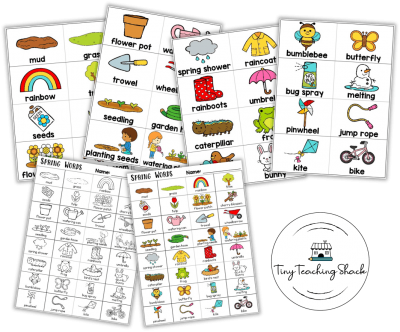 There are several printables to encourage your students to practice their skills with nouns and adjectives. My personal favorite one has to be the Power Sentences pages, because it really pushes them to create longer and more complex sentences.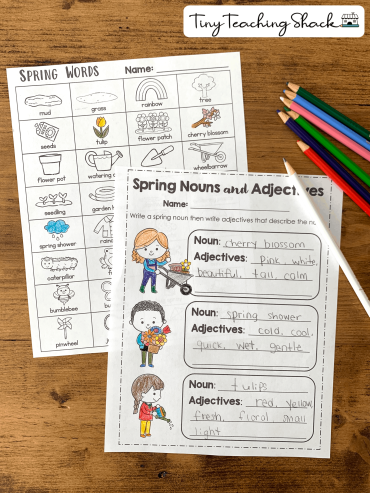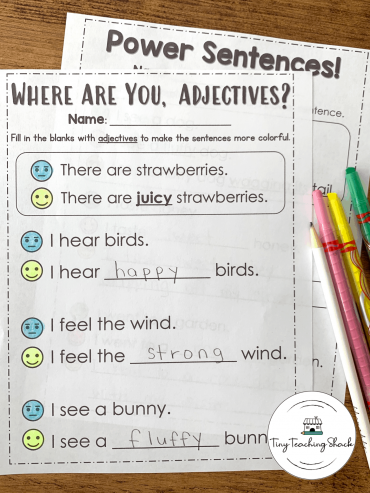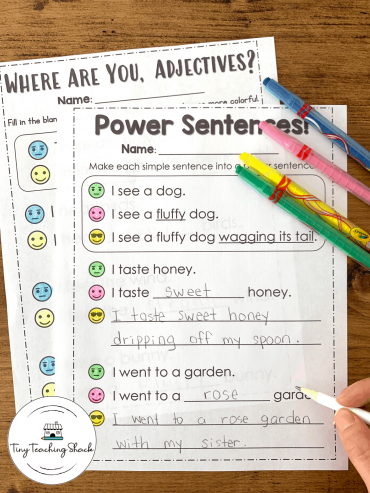 5 Senses Descriptive Writing
These rough draft templates will get your students to tap into their creative mindset to explore their five senses. They can use their pictionary page or the word cards to come up with various spring words and use what they learned from the other printables to create powerful descriptive sentences.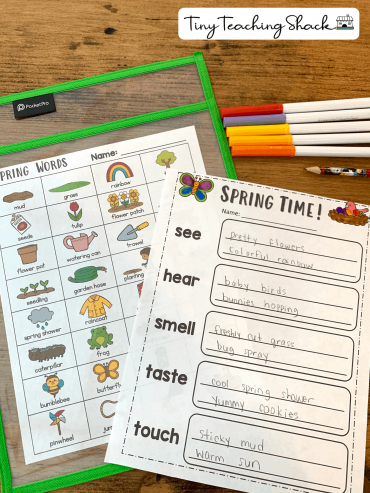 32 spring word cards to display on the wall or to use as flashcards

(color) pictionary page with 32 spring words that can be put in their writing journal or folder
(black and white) pictionary page with 32 spring words
spring acrostic poem page
2 printables to practice spring nouns and adjectives
1 printable that focuses on adjectives
2 printables to practice 'power' sentences
rough draft templates to tap into five senses
craftivity templates (several options)
complete instructions for the craftivity
Where can I get this resource?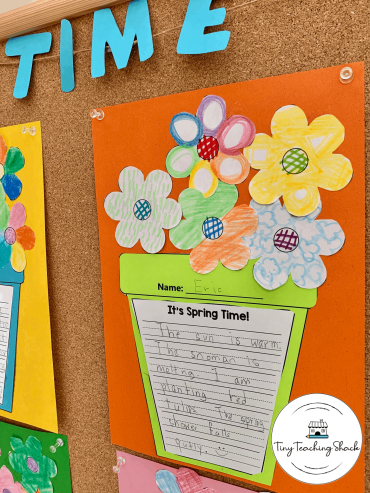 Feedback from Other Educators