Plant Parts Activities
One of the most exciting aspects of the advent of Spring is all the beautiful plants regaining some of their color and life after the (in some places, at least!) long, dark winter months.
Enjoying this on a walk with my youngest recently, it got me remembering the time I was taken on a nature walk when I was a child, and my teacher explained all about the different types of plants. We learned what they need, how they grow, and what the different parts of these beautiful things were. I also recall being really fascinated – perhaps weirdly! – about what we could and couldn't eat!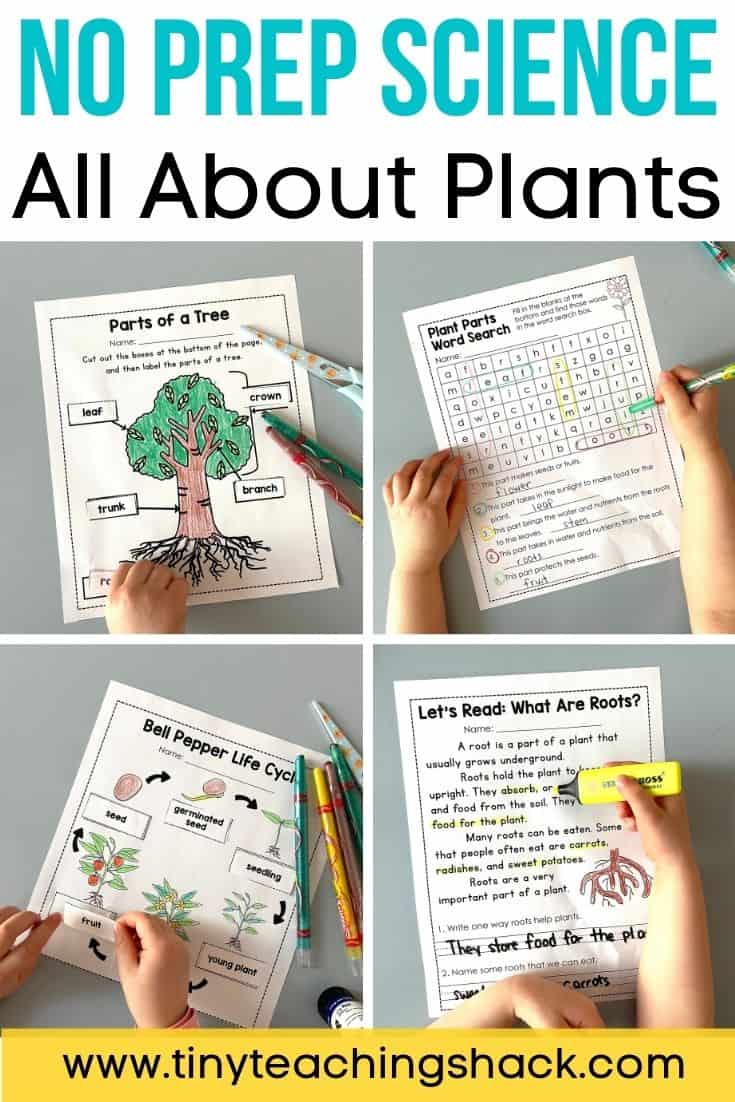 With the above happy memory at the forefront of my mind, I want to share with you my Plants No-Prep Science Printable. This has been created to give, I hope, the little minds of today the same curiosity and enjoyment I had back then with special plant parts activities!
No-Prep Science: All About Plants
No-Prep Science: All About Plants is packed with various activities designed for first and second graders. Students will dive into learning more about a plant's needs, different parts of a plant and their functions, life cycles, and about all kinds of plants that we can eat!
Even though plant parts activities are 'worksheets', they are diverse and fun, making them ideal for young students. You will find charts, fill in the blanks, cut and paste, reading passages, a word search, exploring in the wild, a flip book, and multiple choice questions.]
If you'd like to request a topic for the No-Prep Science Printables, please click here and fill out the form!
What's included with these plant parts activities?
My Science Book About Plants cover page
Plants KWL chart
Needs of plants (2 pages)
Parts of a flower
Parts of a tree
Reading passages about different parts of a plant (4 pages)
Plant part functions (3 pages)
Plant part detective
Edible plants (2 pages)
Life cycle of a plant (5 pages)
Assessment/Quiz about plants
Answer Keys
What Do Plants Need?
The resource has four key parts. It begins by looking at 'What Do Plants Need?', giving the students both important vocabulary words and the knowledge of what makes the plants and flowers grow. Students will use the word bank to identify the correct word and match it to the relevant picture.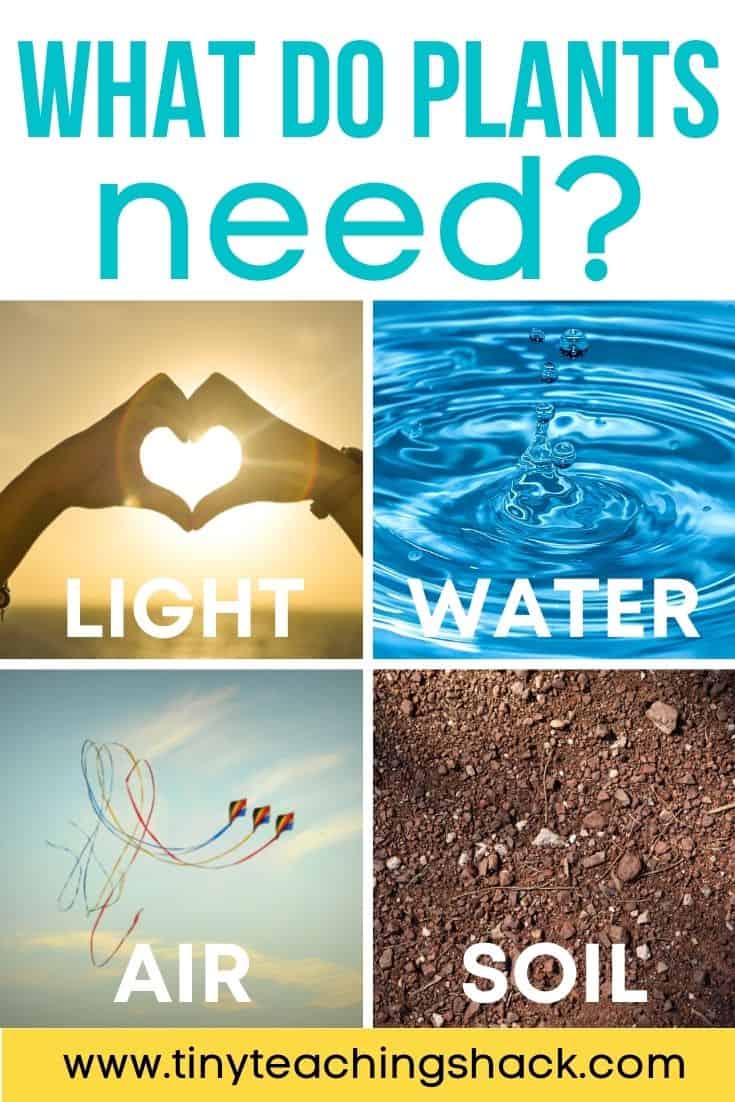 What Are the Main Parts of a Plant and Their Functions?
It goes on to look at the different parts of a plant, and their function. For example, students will learn the role of the roots, the leaves, the seeds, the flower and the stem. This is also a wonderful chance to get really active: find a flower (ideally a weed, and always get permission, of course!), and do some really hands-on experiments and learning. In my experience, the students love to pick apart the pieces and sort them accordingly.
As the students continue to grow their knowledge of the different parts of a plant, they will enjoy reading comprehension passages to bolster their learning. There are also cut-and-paste plant parts activities where they will label the different parts of a tree and flower accordingly. Another chance to get a little active with some craft work with these plant parts activities!
Plant Life Cycle Science Activities
Moving on, the students will then learn the life cycle of plants with more no-prep printables. I love the cut-and-paste plant parts activities that include detailed clip art images because they are a great way to help students visualize the life cycle of plants. Students will also enjoy getting their coloring pencils out and coloring the pictures in to give the life cycle some added color and vibrancy, much like the Spring is doing all around us. You can also make a flip book (more cutting and pasting!) with numbered steps of the life cycle. As you can see in the photo below, the steps are laid out in an easy-to-follow and engaging manner.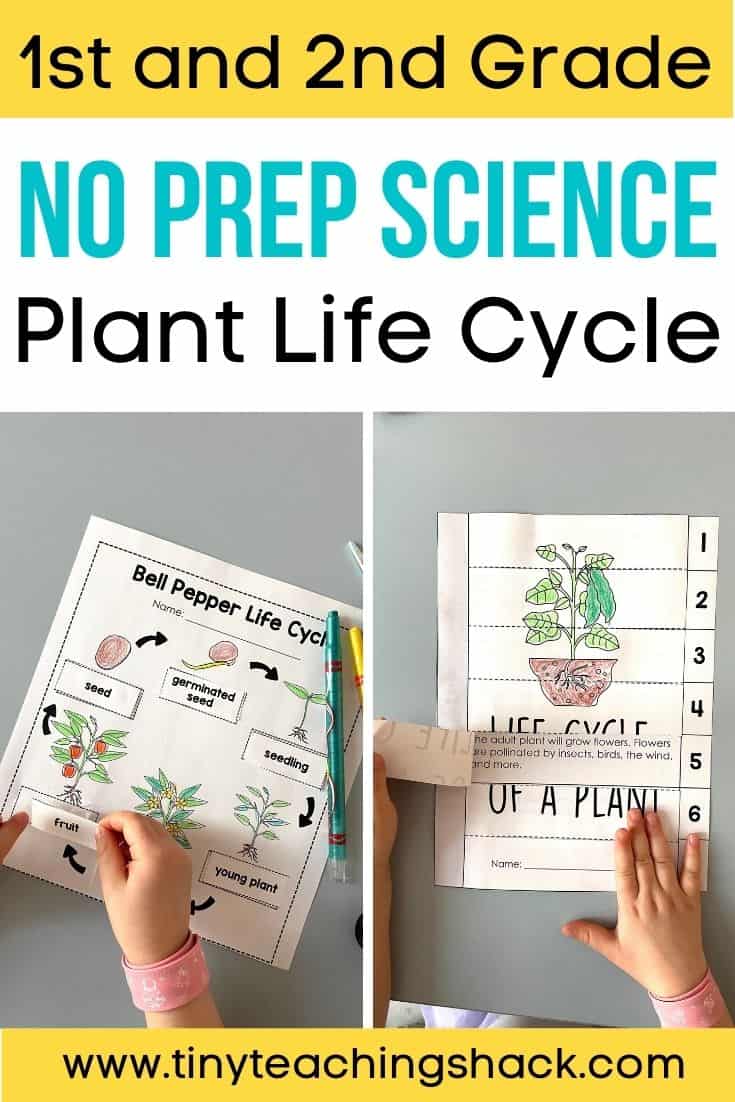 What Plant Parts Can We Eat?
Lastly, you can find a section focused on edible plants. For example, students will match the plant part with common foods which they'll know from home and school cafeterias alike. For example, they'll identify broccoli as a flower, and carrot as a root. This can also prompt everyone to try to name other delicious treats which they can eat, and what parts of the plant or flower they are. This is a really fun activity to incorporate into your lesson plans!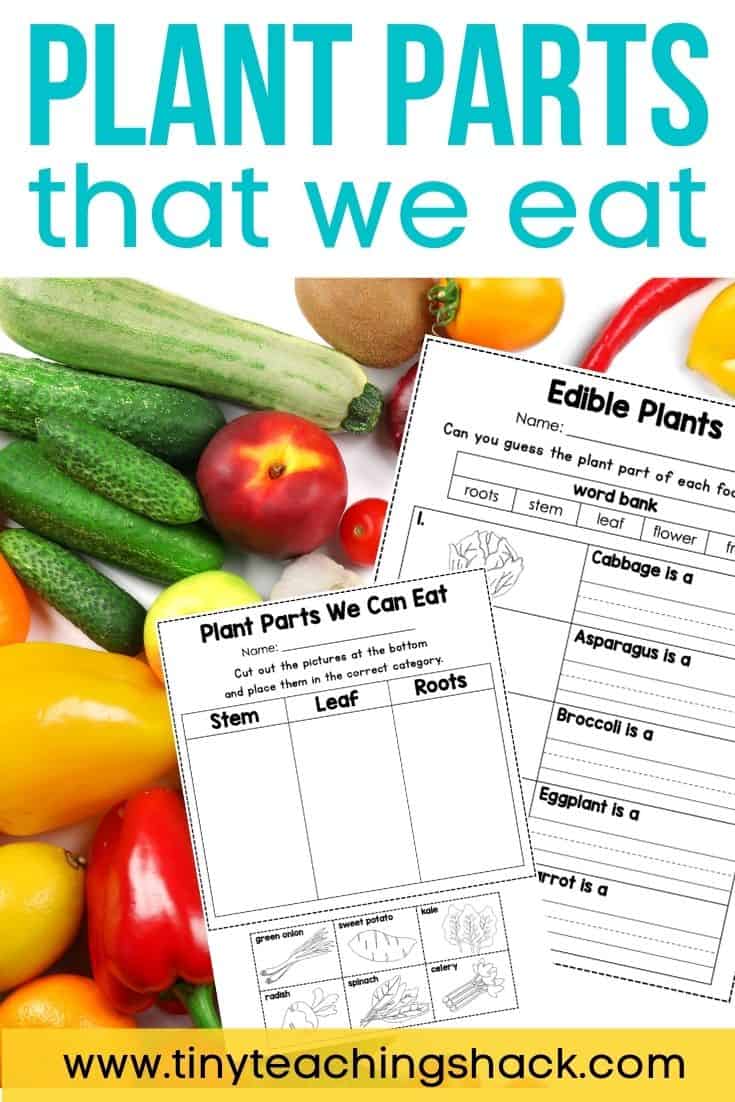 Grab the Plants No-Prep Science Plant Parts Activities here!
I hope this resource can spark the imagination and engagement of your students. If it can engender feelings of nostalgia later in life like my own recollections of nature walks and exploring plant life, it will have more than served its purpose! Do feel free to let me know what other plant parts activities you have planned to do with your students for their plant unit. I am always keen to hear other ways to use hands-on plant activities to bring the world of plants in their young minds.
That's all for now. Have a great day!
More Fun Spring Resources