Is it too soon to be talking about 'Back to School ideas' already? I know, I know, we've not even finished this year yet, so why start talking about next?
Is it too soon to be talking about 'Back to School ideas' for the first days of school already? I know, I know, we've not even finished summer yet, so why start talking about the beginning of the school year?
In case you didn't know (and you've probably guessed!), I am a little bit of a relentless planner. My family are always finding little lists on different topics I've written in notebooks, on scraps of paper, and, well, just about anywhere! This extends to work and planning for a successful year too. So, yes, guilty! I've already started thinking about back to school ideas and my new students for this upcoming school year.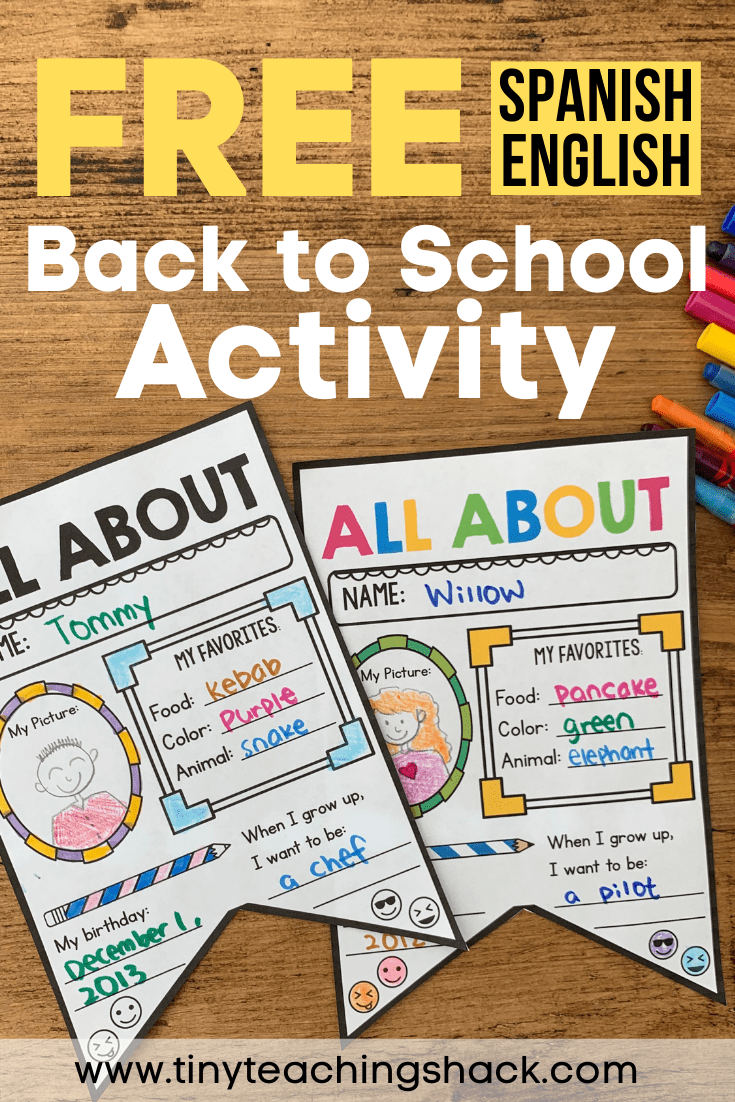 Back to School Ideas: All About Me Flag Bunting
One of the most exciting parts of the start of a new school year is getting to know the new faces which will be in the classroom with you. All About Me Bunting is one of the best ways to get to know your students. This simple Back to School activity is great for your whole class to complete at the beginning of the year. You can download this activity and other great resources for free in my Free Resource Library.
Getting to Know Each Other
Your back to school ideas in the beginning of a new school year should include way of helping your students get to know each other. Students can fill out their information on their flag. These will include students' names, their birthdays, some of their favorite things, and even their picture. I've seen some teachers print photos to glue here, but it's just as much fun to ask the students to draw their self-portrait. I've also included a 'When I grow up, I want to be' section, because it is an excellent way to prompt fun and imaginative answers.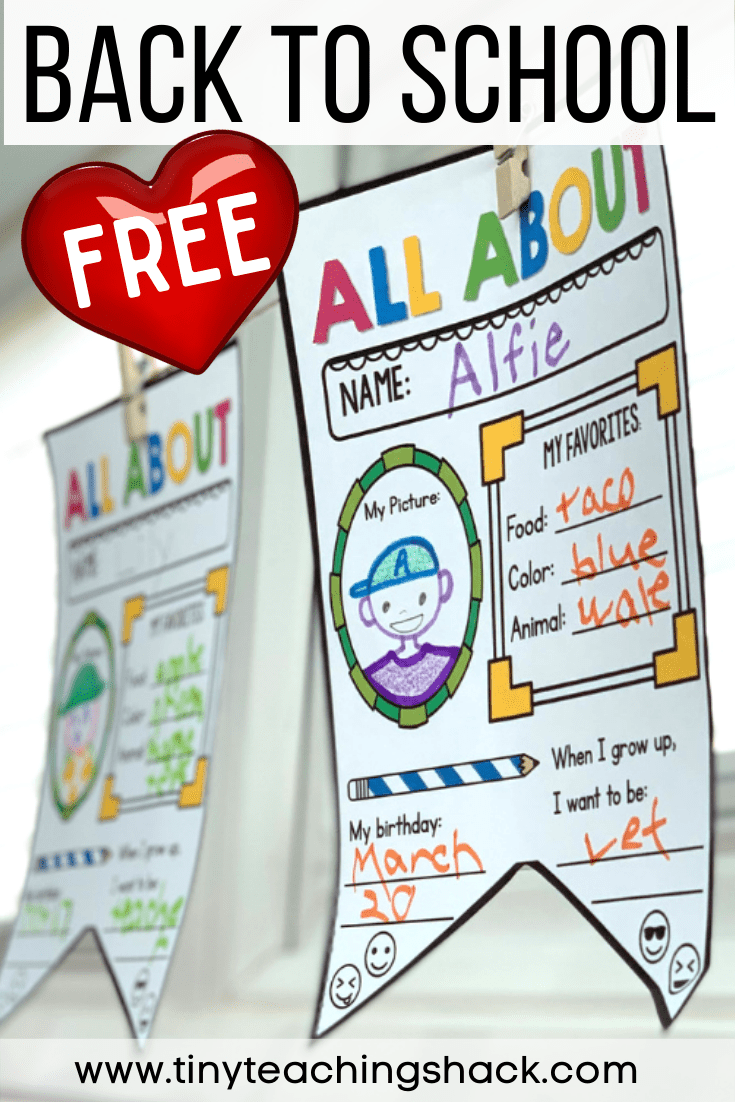 Decorate the Classroom
Once it's done, you'll have a host of colorful flags, and you can fix them to some string or yarn to display in the new classroom. It will bring a bit more color to any room, and will be an easy way to personalize the classroom community and learning space! Once you set up this great display, you can 'walk the line' as a fun way to talk about each flag for the first time, giving the little learners a wonderful chance to get to know more about their new friends.
English and Spanish Versions
It's available in black/white and color versions, and I've included English (US & UK) and Spanish versions. Please be sure only to print the pages and the important things you need.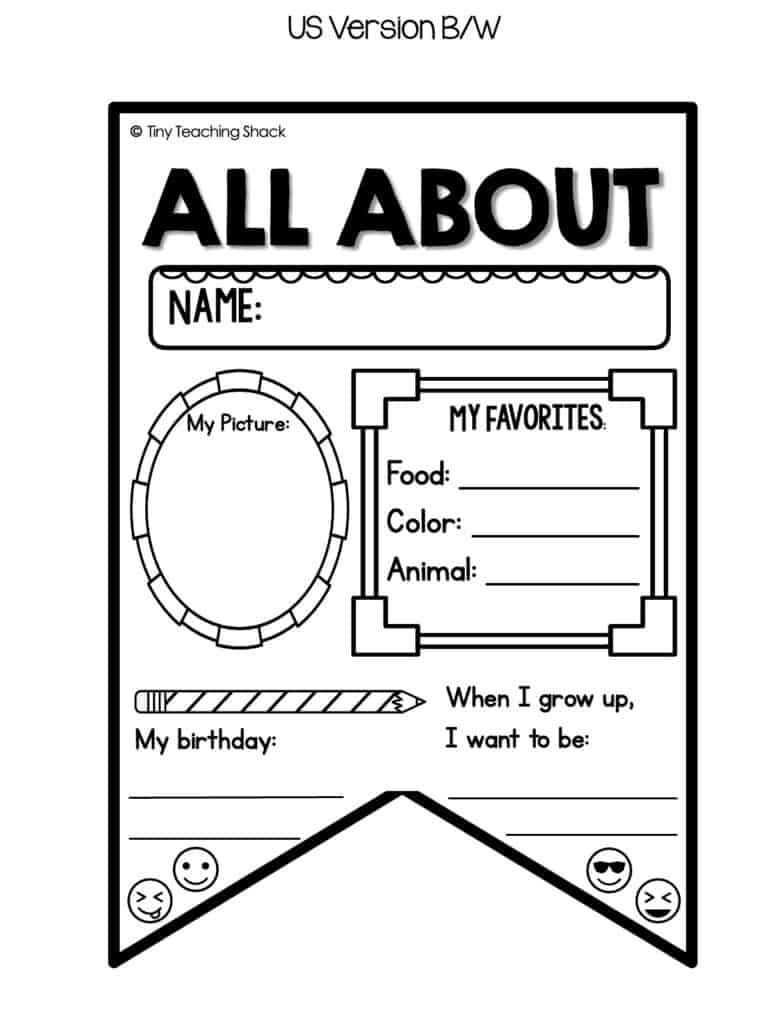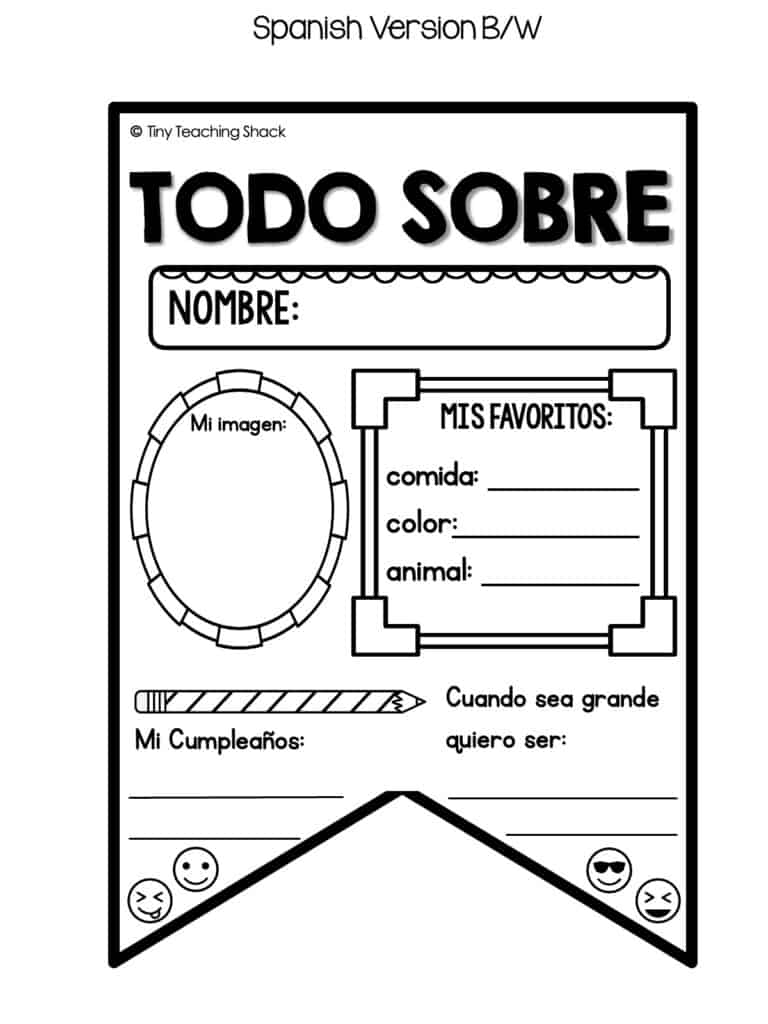 I hope this activity and other back to school ideas help you get ready for back to school season… whenever you're ready to prepare for it!
That's all for now. Have a great day!
More Back to School Ideas & Resources